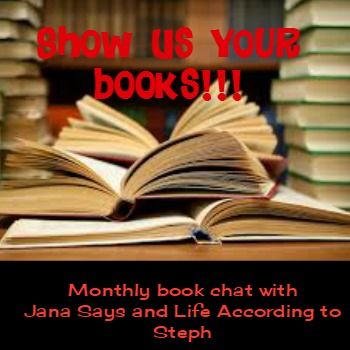 I'm happy to be participating again in Steph and Jana's monthly Show Us Your Books link-up.  I love finding out what everyone's been reading and my to read list grows tremendously after this link-up!  I was on a big psychological suspense reads kick this month!  Here are my August reads sorted by rating:
2 Stars

Truth or Die by James Patterson & Howard Roughan –  I don't know why I keep reading Patterson's stand-alone books!  This book was a page-turner as usual, but the overall story was disappointing.  Trevor Mann's girlfriend, a newspaper journalist is killed in a mugging.  However, he doesn't think it was a chance shooting and attempts to find her murderer. I prefer his Women's Murder Club and Alex Cross series and should just stop reading these stand-alone books!
3 stars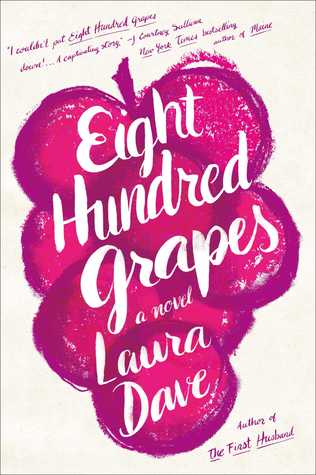 Eight Hundred Grapes by Laura Dave – Georgia returns to her family vineyard in Sonoma a few days before her wedding to discover her fiancé and family all have secrets they've been hiding.  There were some interesting facts about winemaking that I learned, but overall, this was just an okay read for me.
In the Unlikely Event by Judy Blume – Blume was one of my favorite authors when I was growing up.  I remember really enjoying her adult novel Summer Sisters.  I thought this book was just okay.  I found it interesting that it was based on actual events.  However, there were a ton of characters to keep track of and the storyline didn't really interest me.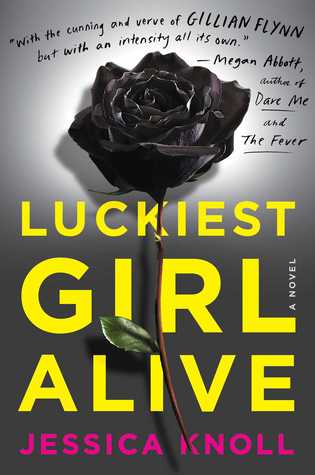 Luckiest Girl Alive by Jessica Knoll – This book has been on the New York Times best seller list for several weeks.  I put it on hold at the library and I finally received it after waiting what felt like forever.  I had seen this book dubbed as "the next Gone Girl," which apparently is the standard to which every new psychological thriller is now compared to.  I had also read several negative reviews of this book prior to reading.  Not sure if those reviews subliminally affected my opinion of this book, but I wasn't very impressed.  After experiencing tragic events in high school, Ani Fanelli has now reinvented herself into a woman who seems to have it all.  She revisits those painful memories and we find out what happened in the past as she is interviewed for a television special about the events that happened long ago.  Reese Witherspoon is going to be producing this the movie version of this book, which Lionsgate  has acquired.  I of course, will watch it, regardless of the fact that I didn't like the book so much.
Missing Child by Patricia MacDonald – Patricia MacDonald is not a new author to me.  I've read three other of her psychological suspense type novels.  This was one of my least favorite books of hers.  Caitlin's stepson Geordie goes missing one day after she drops him off at school.  This story is the search for the boy, with fingers even being pointed at Caitlin.  Just an okay read for me.
Sister by Rosamund Lupton – While I was at my new job training, I got into a book discussion with another woman who highly recommended this book after discovering that I liked psychological suspense books as much as she did.  The book is set in England and is written in letter form from Beatrice to Tess.  When Beatrice's sister Tess is missing and then found dead, it is ruled as a suicide.  Beatrice knows her sister would never kill herself and she flies to London to try to figure out what happened to Tess.  Through her own investigation Beatrice discovers there's a lot about her sister that she didn't know.  This was an okay suspense type read for me.
Those Girls by Chevy Stevens – I loved Still Missing which was my first introduction to Chevy Stevens.  This is now my third book of hers that I've read and unfortunately, it disappointed.  Three sisters end up on the run after an attempt to avoid their father's abuse turns bad.   They create new identities and lives in order to survive after additional tragedies occur.  Again, another just okay read.
4 Stars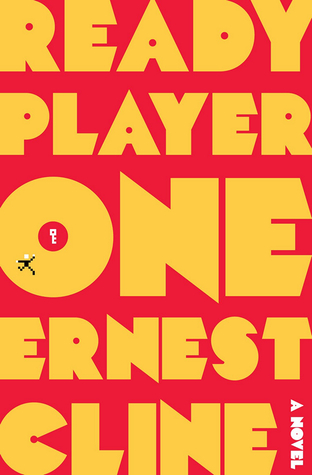 Ready Player One by Ernest Cline – Blogger friend Lisa from Expandng had recommended this book to me.  This was a monthly selection from her online book club Page Turners.  After reading the synopsis, I didn't end up reading it, because based on the summary, it just didn't sound like my thing.  And this is why I love book recommendations and link-ups like this.  She read it for the book club and has since highly recommended the book.  I decided to give it a try and I was so pleasantly surprised!  I'm not a big sci-fi fan, but I enjoyed the game show premise of the book as well as all of the 80's references.  This one was even passed along to my husband to read, who also gave it a big thumbs up.  We were excited to find out that Steven Spielberg will be producing this into a movie, which is supposed to premiere sometime in 2017.
5 Stars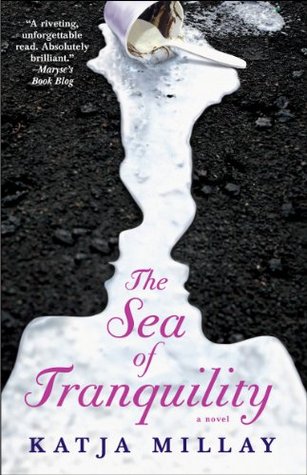 The Sea of Tranquility by Katja Millay – This book has been on my "want to read" list for what seems like forever.  I'm not sure what took me so long to read it, but am so happy that I finally did!  This is a young adult, coming of age story that is beautifully written with very likable characters.  Nastya Kashnikov starts a new school with a hidden, tragic past.  She ends up forming unlikely friendships with Drew and Joshua, two friends with very different personalities and lives.  Relationships form and secrets come as the story unfolds. I can see this book being made into a movie.