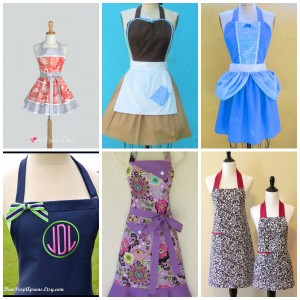 I cannot tell you how many pieces of clothing  that I have ruined while cooking!  It took me awhile to learn, but now an apron is a cooking necessity for me.  This is especially true when hosting holidays and having guests over when I'm dressed in "nice" clothes.  I've never actually bought myself an apron.  All of the aprons I own have been gifts.  I am super late in joining Etsy, and only joined last month.  It is unbelievable to see the number and variety of things for sale on the site!  Today, I wanted to share with you some of the amazing aprons that I have found while perusing Etsy.    Now, I have not purchased any of these aprons, only fallen in love with them!  All of the below retailers had tons of five star reviews.  While I only featured my favorite, check out the vendors below.  They have lots of different styles, colors and patterns.  These would make a great gift for your favorite chef!  Click on the vendor name to be taken to the Etsy page.
*Permission was granted by all vendors to use their photos.  I was not compensated for these reviews, I just wanted to showcase some pretty aprons that I recently found on Etsy!
1.  CreativeChics – How cute is this ruffled retro apron?!!!  I especially love the pattern and color combo of this particular apron.  The apron is handmade in the USA.  This one retails for $45.00.  CreativeChics has one of the largest selection of aprons on Etsy.  If you like this style, they have a bunch of different color/pattern combinations and they have over 2,600 5 star reviews!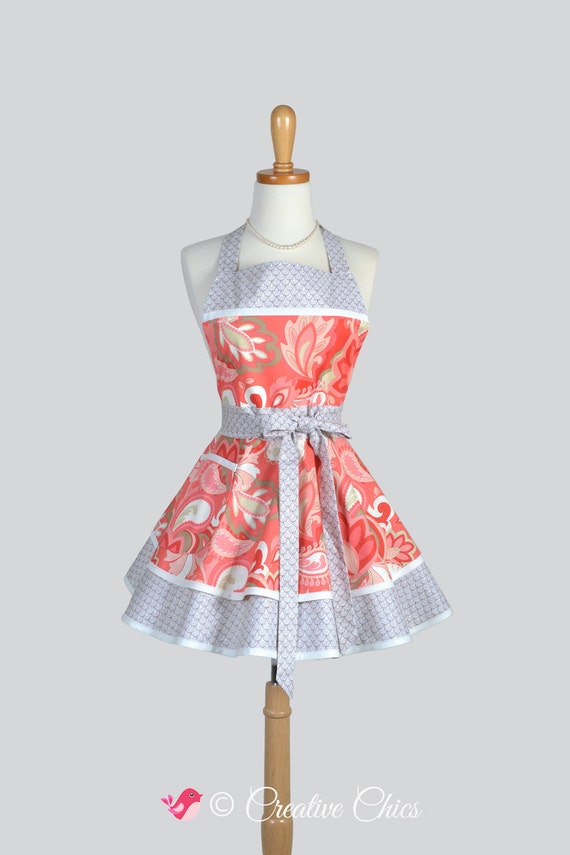 2. loverdoversclothing – With the new Cinderella coming to theaters on March 13, I had to showcase these two!  The Cinderella Work apron retails for $28.50 and the Princess Style apron retails for $39.  If you like these, loverdoversclothing also sells Elsa, Aurora (Sleeping Beauty), Snow White, Little Mermaid and Belle aprons as well.  They also sell Princess costumes and dresses for little girls.  This is a vendor that's definitely worth checking out!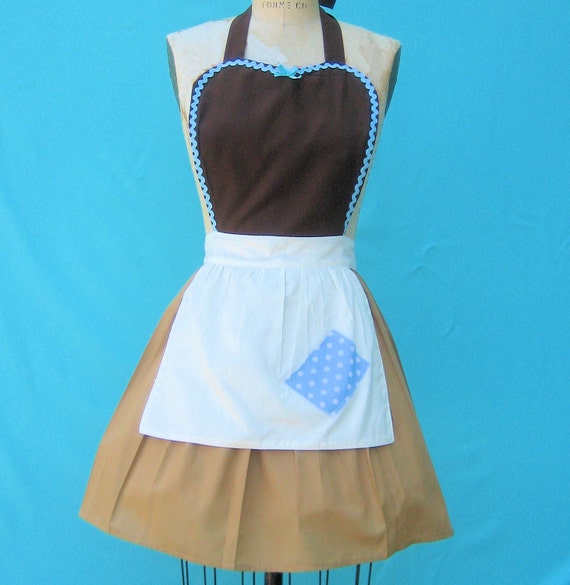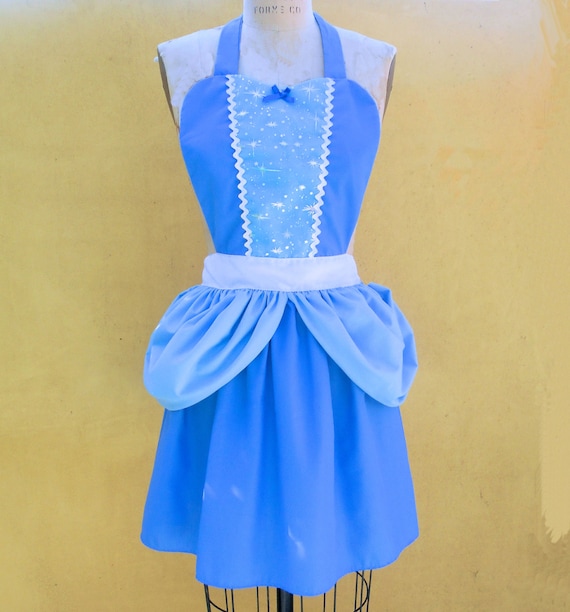 3.  PrettyCreationsByMe – If you have a child, you most likely have cooked with him or her.  What is cuter than wearing matching aprons?!  I especially liked this black, white and red combo pictured below.  The apron set retails for $29.99 for both aprons.  The aprons are handmade in the United States.  If you are looking for an apron just for your daughter, Anita sells cute child aprons in a variety of patterns as well.  She has 53 five star reviews.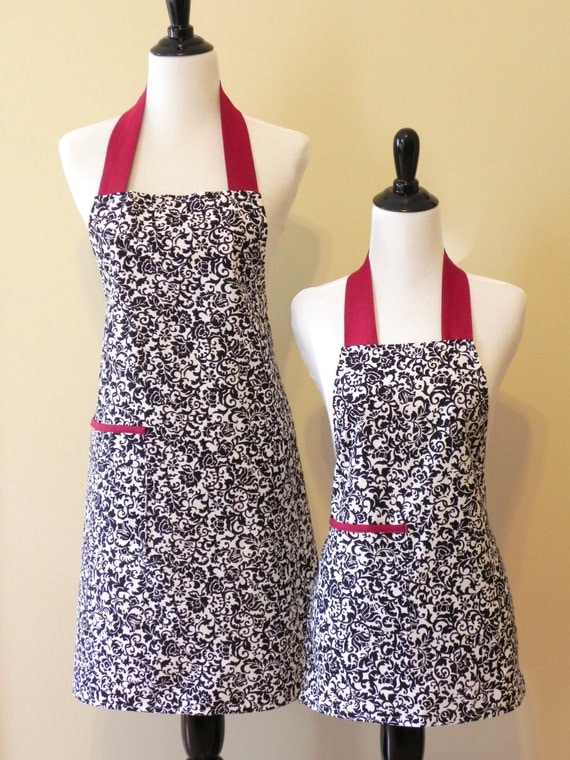 4.  SomethingYouAprons -Monogram is always in style.  Carol at SomethingYouAprons sells a variety of color and monogram styles in her Etsy shop.  I really like the color combination of the navy, green and pink on this apron, which retails for $27.95.  These aprons are handmade in the USA and Carol's shop has 985 five-star reviews.
5.  KitschNStyle – After all of the cold weather we've had here in New York, I saw this apron and it just says "spring."  Margaret sells a bunch of fun floral and other patterned aprons.  This apron is homemade and retails for $36.  Margaret's shop has 122 five-star ratings.