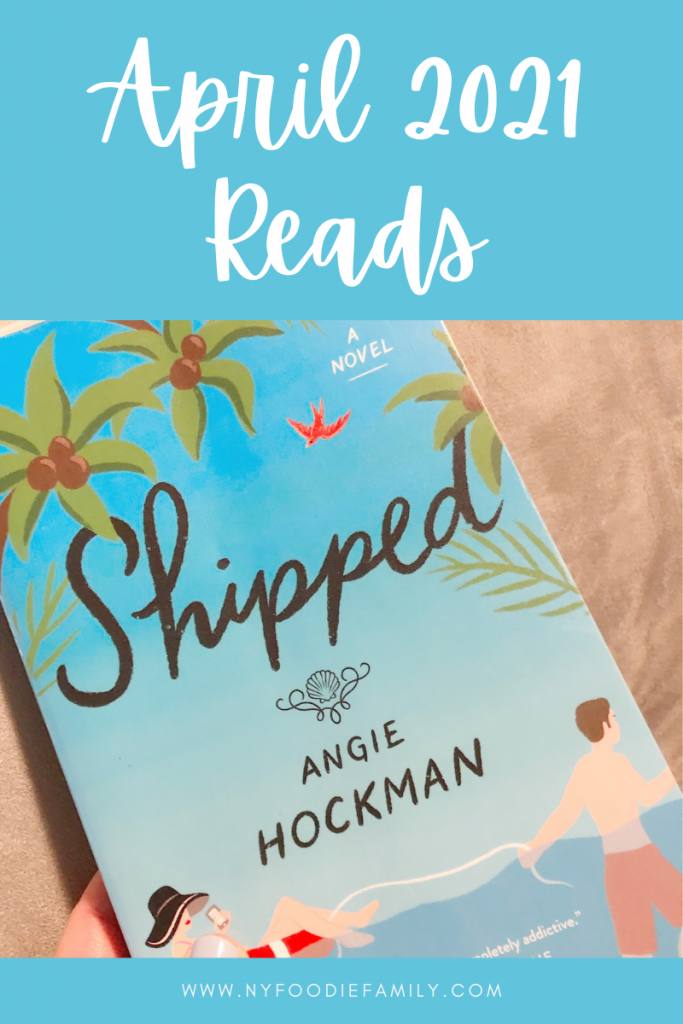 Have you read anything good recently? April wasn't a great month in terms of reading quality or quantity. And May is going even worse! Today I'm sharing my April reads:
3 Stars:

Happy & You Know It by Laura Hankin – (Women's Fiction, May 2020) A girl gets kicked out of her band and ends up being the musician for a NYC infant playgroup. She ends up befriending the wealthy NYC mothers and discovers that there's a lot more going on with each of them then they let on. This was just an "eh" read.

Layla by Colleen Hoover – (Romance/Fantasy, December 2020) Boy meets girl. Girl ends up suffering an injury in an attack. Boy takes girl away to a Bed & Breakfast to help their relationship. Boy ends up meeting another girl at the B&B and now needs to decide who he wants to have a relationship with. Colleen Hoover has been one of my favorite authors. However, I wasn't a big fan of this book. I can't say much without giving away spoilers but it's not like her older stuff that I've loved.


Pretty Little Wife by Darby Kane (suspense/thriller, December 2020) – In an upstate NY college town, a girl goes missing. Then after a woman discovers a secret about her husband, he disappears. She was the last person to see him dead but his body and car are not where she left them. I found this story to be a bit outrageous and unbelievable. I did like that it took place in Ithaca, where I went to college so some of the places talked about where familiar.
What Could Be Saved by Liese O'Halloran Schwarz – (historical fiction/literary fiction, January 2021). A woman is contacted by a stranger who claims to be her brother who disappeared forty years ago in Bangkok. She then travels to Thailand to see if it's really him. This book was such a slow read for me. I of course had to finish it to find out what happened to the brother. However, I then felt the ending was really rushed.

4 Stars:

Shipped by Angie Hockman – (Chick Lit/Romance, January 2021) Boy and girl both work on the corporate side of a cruise line. The two end up on a cruise together battling it out for a big promotion but end up falling for each other. Will she let romance distract her from her dream job? This was a light, fun read and just what I needed after reading The Four Winds. It has made me want to visit the Galapagos sooner than later as well!

5 Stars:

The Four Winds by Kristin Hannah – (historical fiction, February 2021) This book takes place in Texas in the 1930's during the Dust Bowl. It tells the story of a woman who fights to try to save her in-law's farm and then moves out West to try to provide a better life for her two children. I'm not sure that there's a Kristin Hannah that I haven't loved. This book was sad and depressing. However, it was so well written and educated me a lot about a period in history that I did not know much about.
Sharing my post with Steph and Jana's Show Us Your Books linkup!