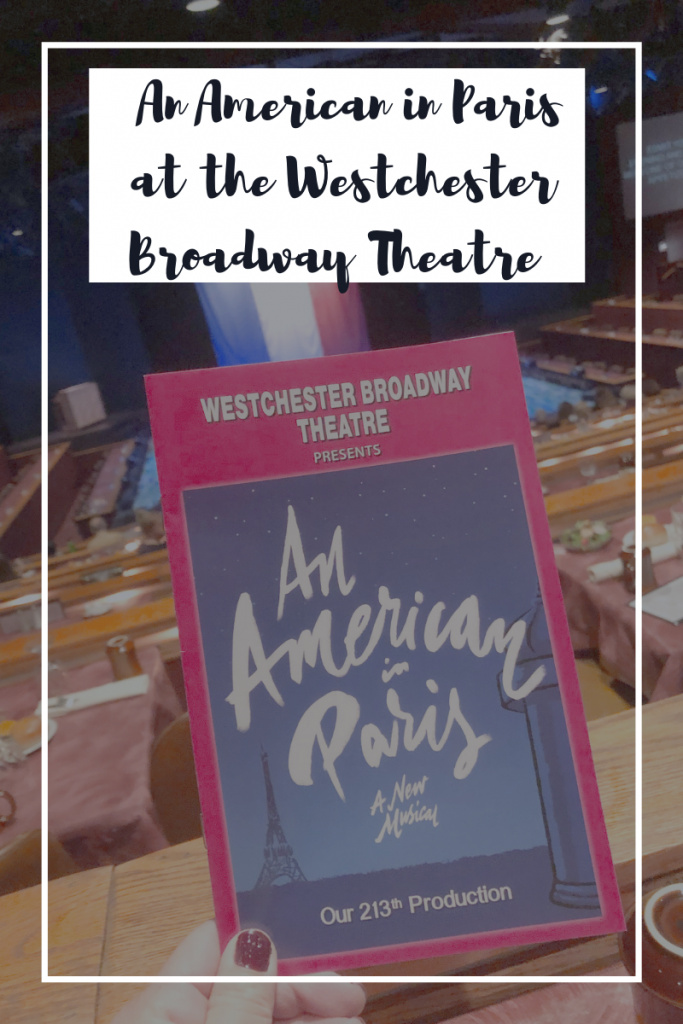 The Westchester Broadway Theatre's newest production, An American in Paris is playing through November 24. The original production had its Broadway debut in April 2015, winning four Tony awards. Although the show ended in October 2016, audiences can now see it performed locally at the Westchester Broadway Theatre.
I must admit, prior to seeing An American in Paris, I didn't really know much about it. The only song that was familiar to me was "I've Got Rhythm." This musical is based on the 1951 film starring Gene Kelly, which ultimately was inspired by George Gershwin's 1928 composition of the same name.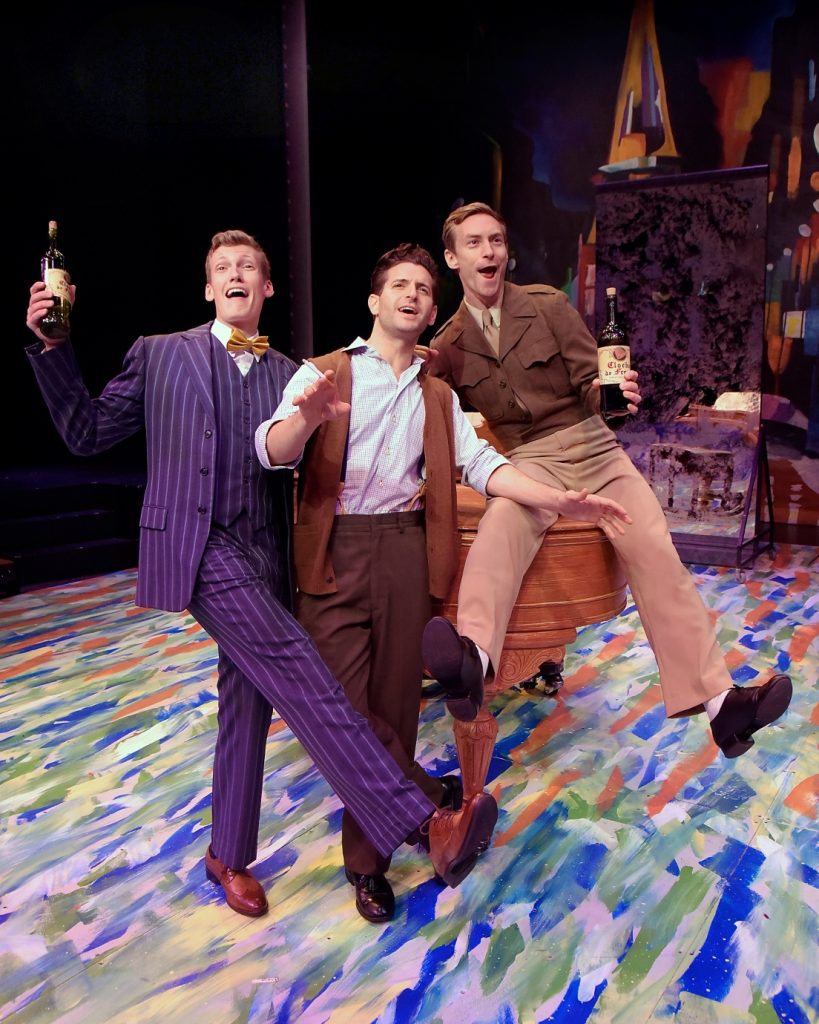 In a nutshell, An American in Paris tells the story of Jerry Mulligan, a young WWII veteran who decides to stay in Paris after its liberation, to pursue his passion for painting. He befriends Henri Baurel and Adam Hochberg and they unite like the Three Musketeers. It is in this city that he also meets a ballerina, Lise, and falls in love. But, unfortunately, he's not her only suitor.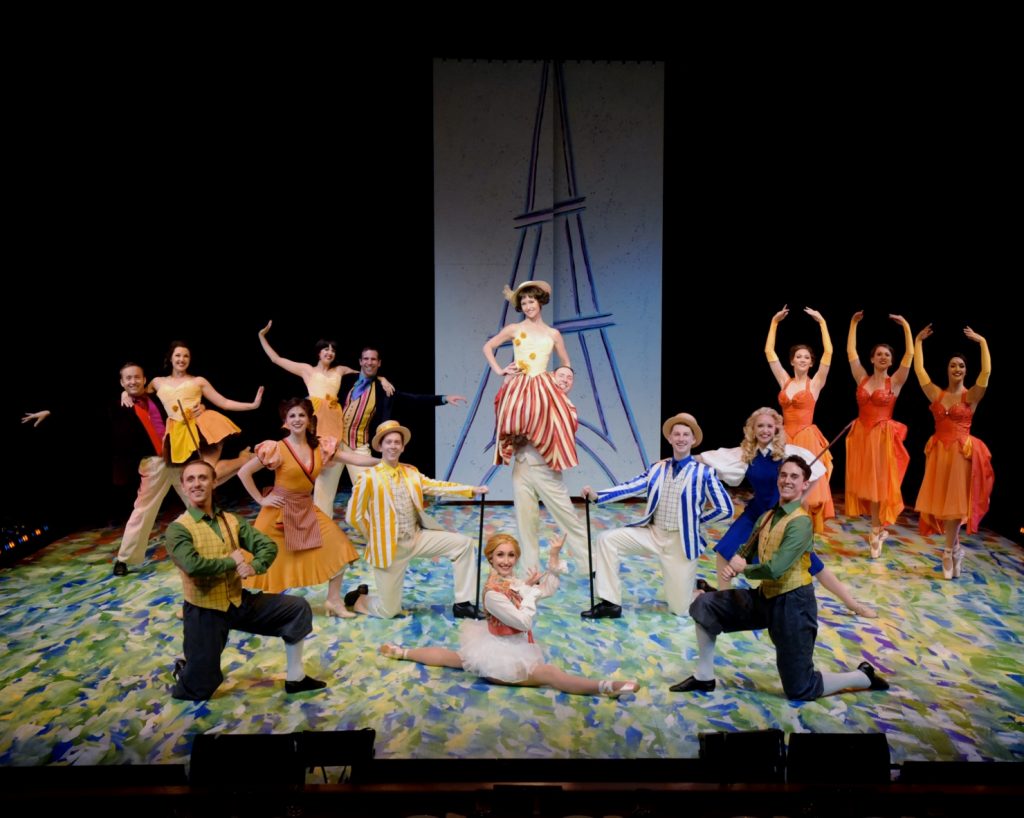 I was surprised at how much dancing (ballet, tap and jazz!) was in the show. The cast was super talented; having to act, sing and dance! And I lost count at the number of costume changes they did! Deanna Doyle, who plays Lise, had the role perfected, as she played Lise on the National Tour. Although Brandon Haagenson has plenty of other performances under his belt, he makes his Westchester Broadway Theatre debut with his role as Jerry.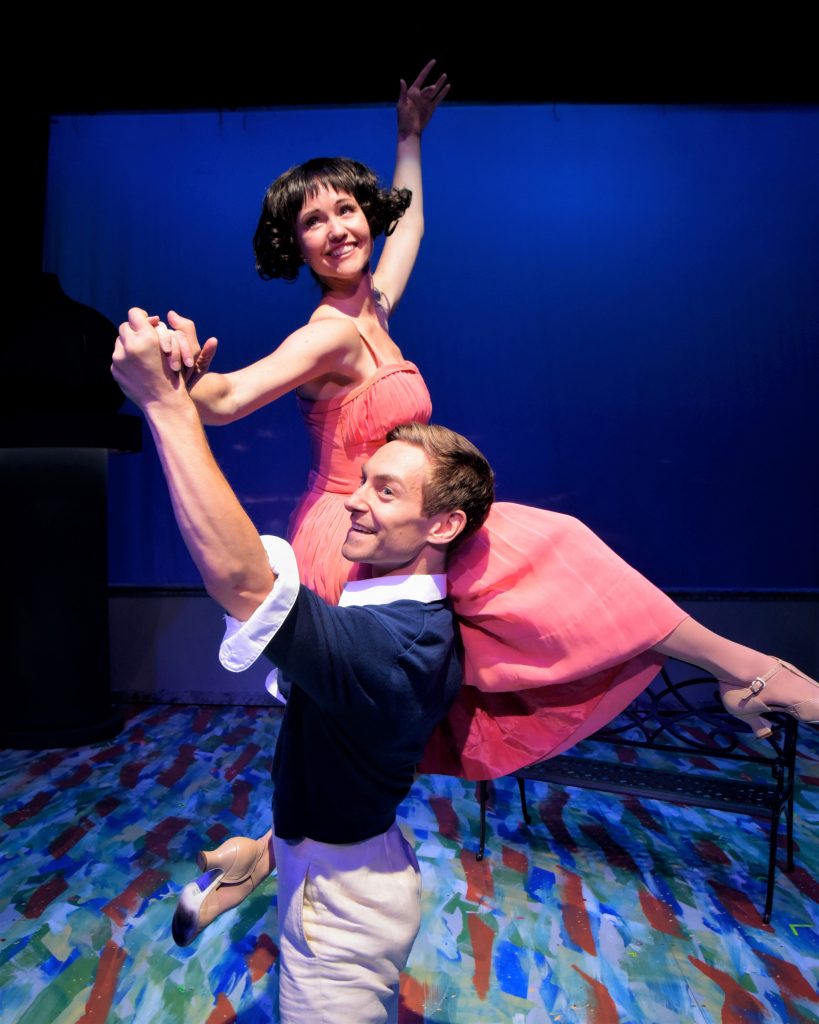 My husband and I really enjoyed seeing An American in Paris at the Westchester Broadway Theatre. For this show, we were seated at table 281, the second to last row in the center of the theater. However, every seat in the house has a great view of the stage.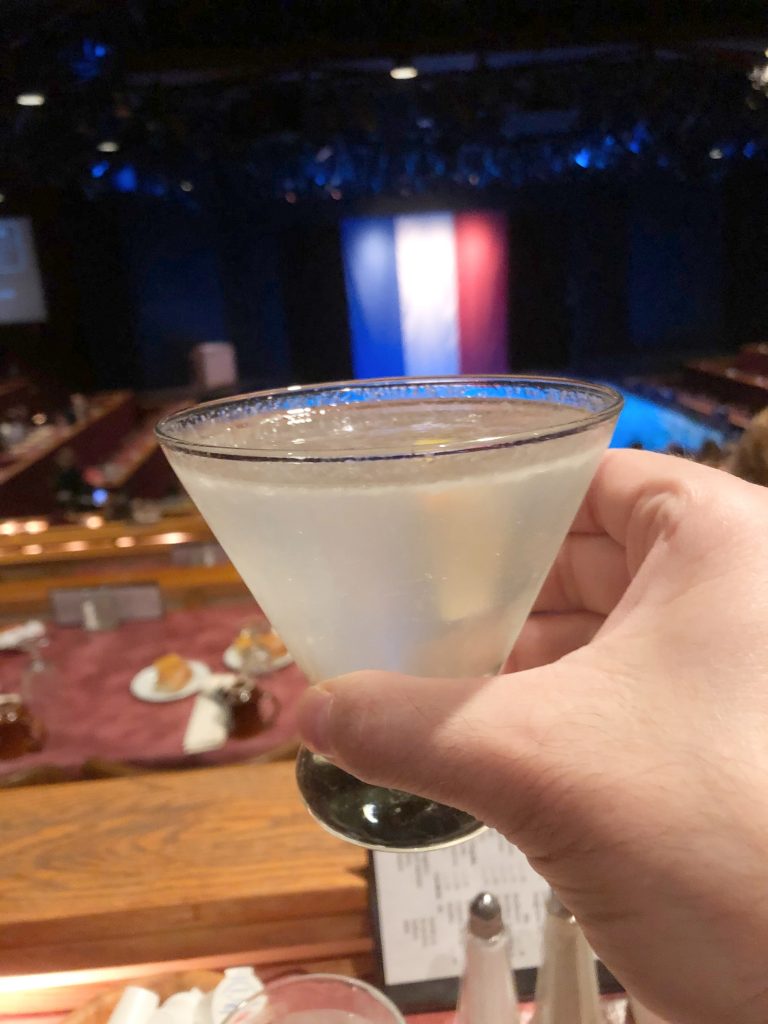 The cost of drinks, both alcoholic and non-alcoholic, are not included in your ticket price. Since the show is set in France, my husband started dinner with a "French 75" martini.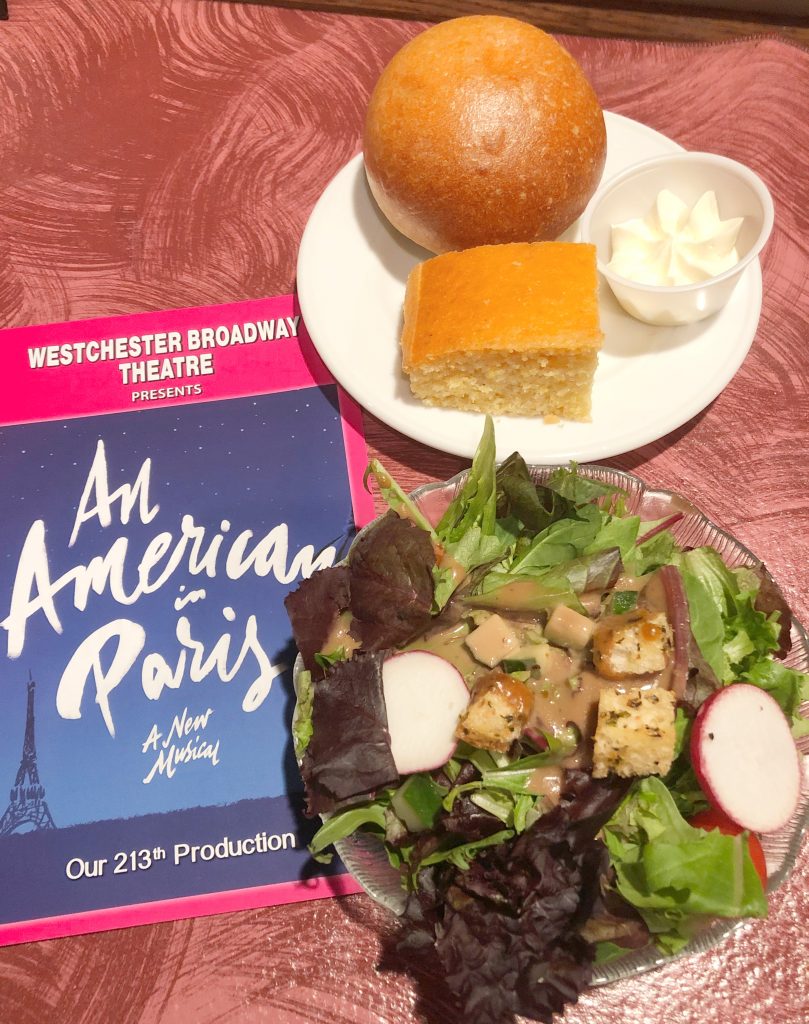 But of course, WBT is a dinner theatre. Guests enjoy a full dinner prior to the show. Dinner begins with a garden salad. For an additional cost, other appetizers are available and include shrimp cocktail, French onion soup, smoked salmon and semolina dusted calamari.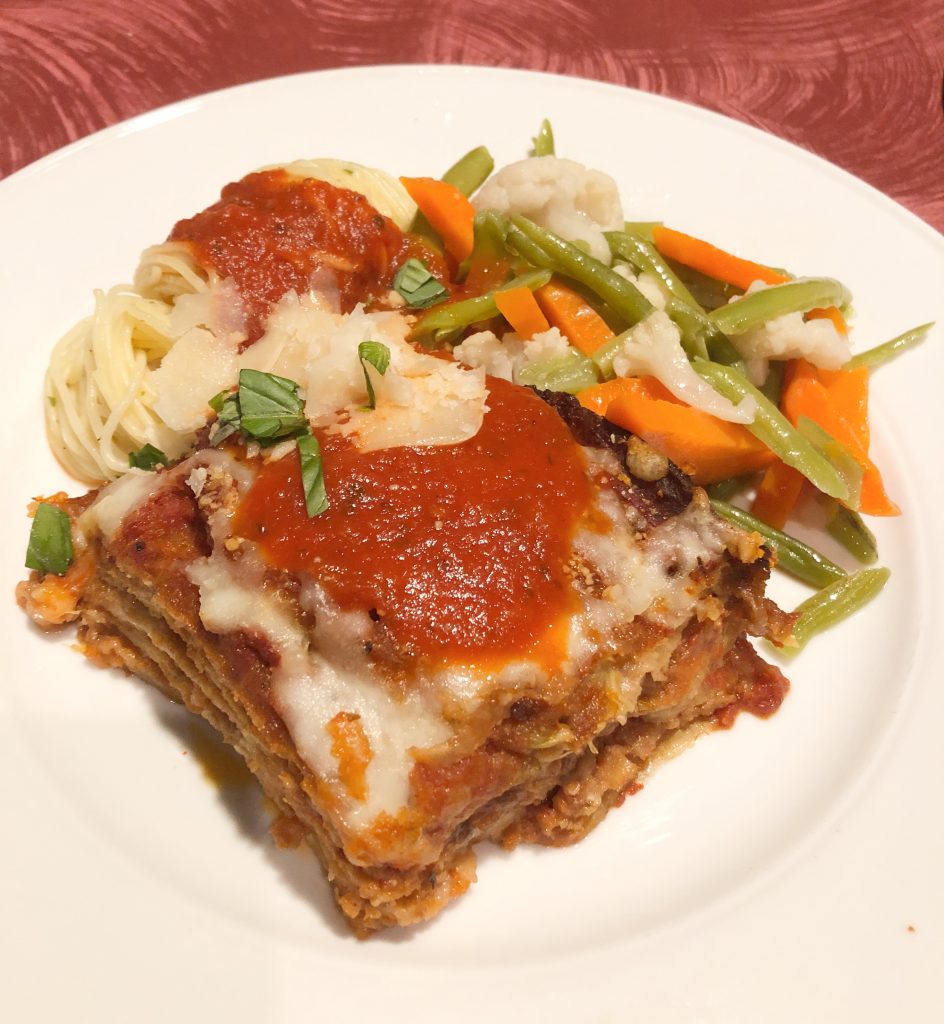 Dinner options for this show include Eggplant Parmigiana, Fillet of Sole "Meuniere" (classic French preparation, where fish is dusted in flour before sauteing), Roast Loin of Pork, Sauteed Breast of Chicken with a Marsala sauce and Roast Prime Rib of Beef. I opted for the Eggplant Parm this time and enjoyed it. But I would have liked a little more pasta on the side.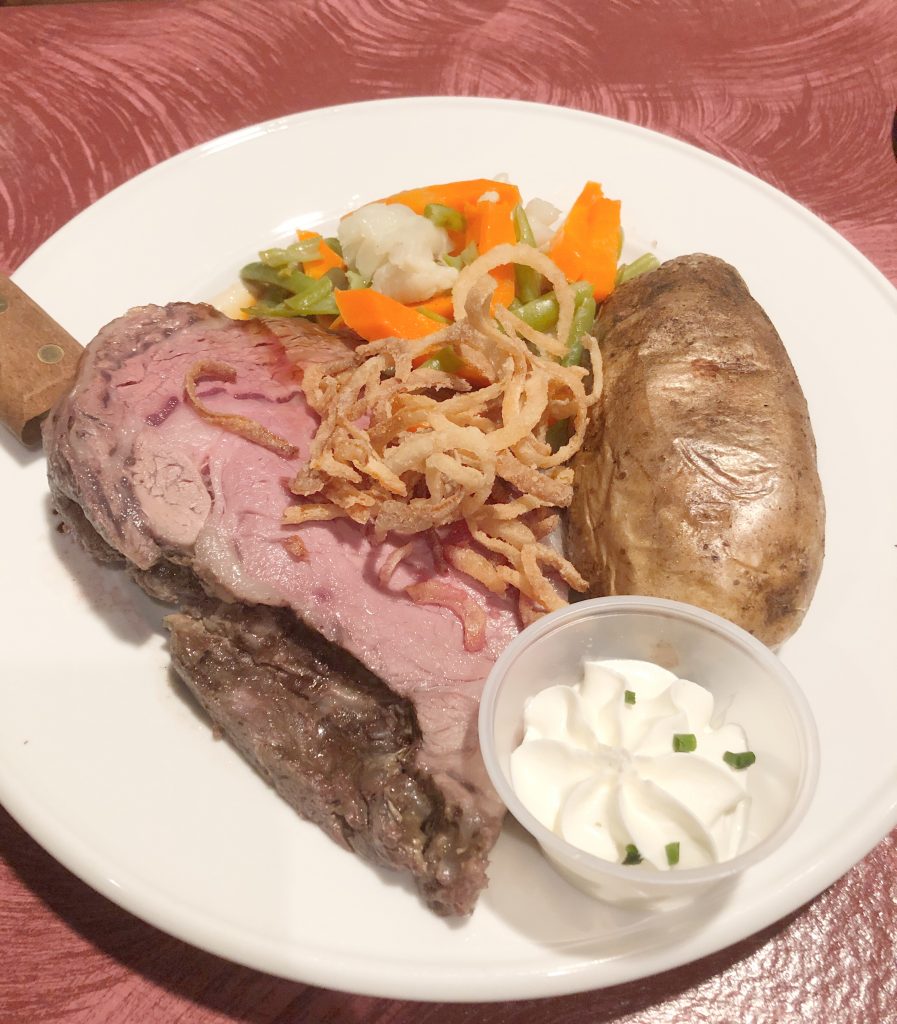 My husband enjoyed the Prime Rib again. He ordered it medium rare and it came out cooked a perfect medium. If you're not sure what to order, the Prime Rib is always a good bet.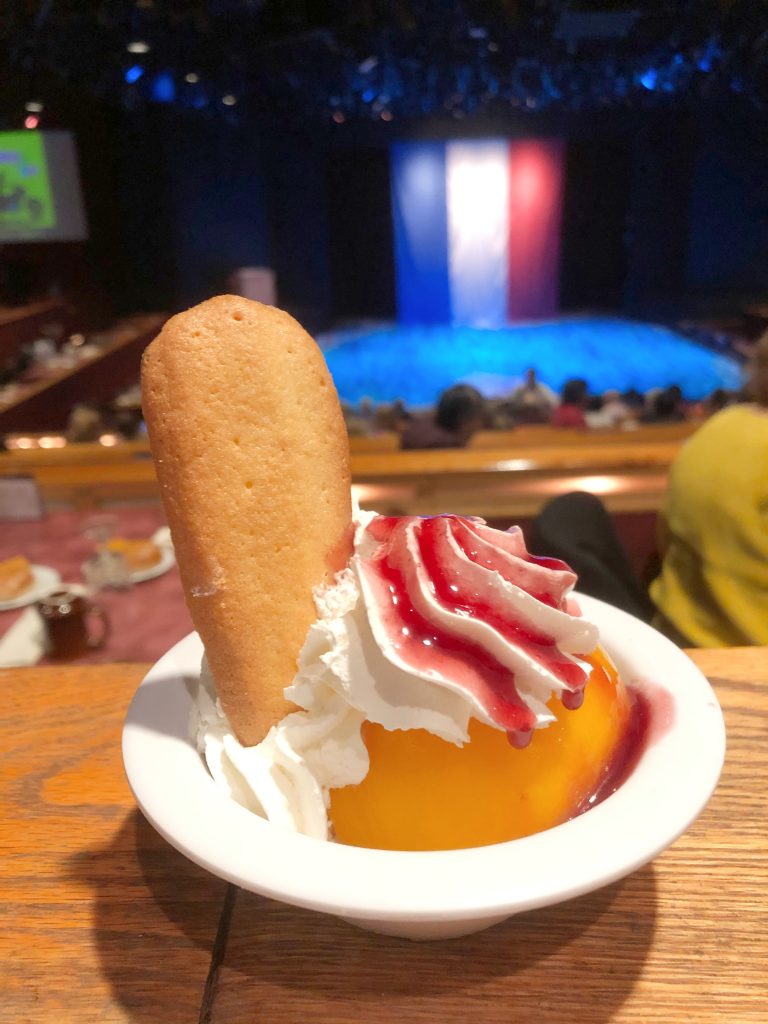 Dessert is always the classic peach melba, but other desserts (Lemon Tart with raspberry sauce, Cheesecake with raspberry sauce, Chocolate lava cake and Chocolate fudge sundae) are available at an additional cost and served later during the intermission.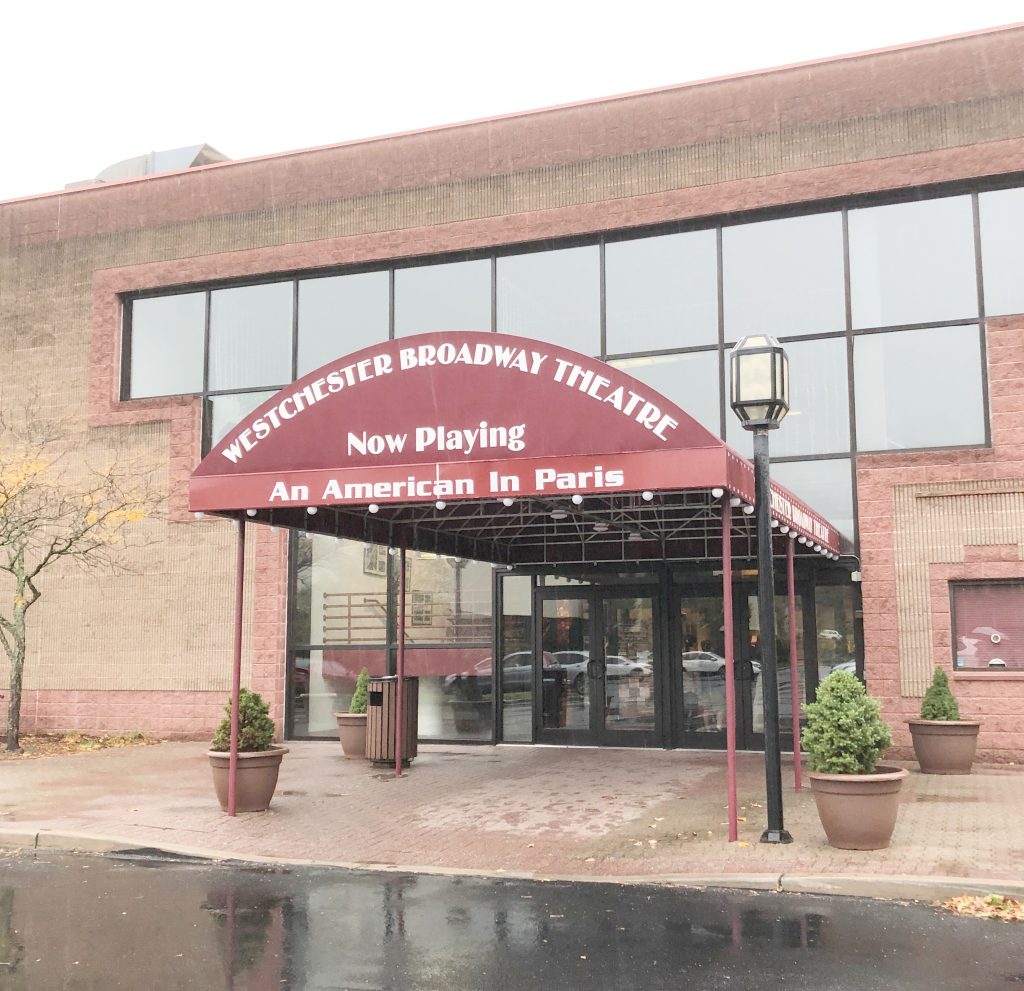 Although An American in Paris is a family-friendly show, my husband and I enjoyed a fun date night out. While we enjoyed the performance, we're not so sure our 11 and 13 year-old would have felt the same way.

(We were hosted by the Westchester Broadway Theatre. However, as always, all opinions are our own.)

The Details:
An American In Paris
Westchester Broadway Theatre
1 Broadway Plaza
Elmsford, NY 10523
(914) 592-2222

Tickets: (price includes dinner and the show) $61-$91 plus tax, beverages and gratuities, discounts available for children, students and senior citizens at select performances
Performances: October 3 – November 24, 2019
Show Times:
(The show runs approximately 2 1/2 hours, with a 30-minute intermission between acts)
Wednesday, Thursday and some Friday Matinees: 11:30 AM lunch, 1 PM show
Thursday, Friday and Saturday Evenings: 6:30 PM dinner, 8 PM show
Sunday Matinee: 12 PM lunch, 1:30 PM show
Sunday Evening: 5:30 PM dinner, 7 PM show
Tips:
*Photos are not allowed during the show

*Check out the website for special offers

*An American in Paris is family-friendly show, but after seeing it we do not recommend it for children. The story line, music and dancing will likely not interest most kids.

*There is a convenience fee for purchasing tickets online. There is no fee for purchasing tickets in-person or via phone.

*Up to 4 tickets can be purchased online.

* AAA members, AARP members, and military discounts are only given for phone or in-person ticket purchases.|

*All seat locations are the same price. The earlier you order, the better the seats.