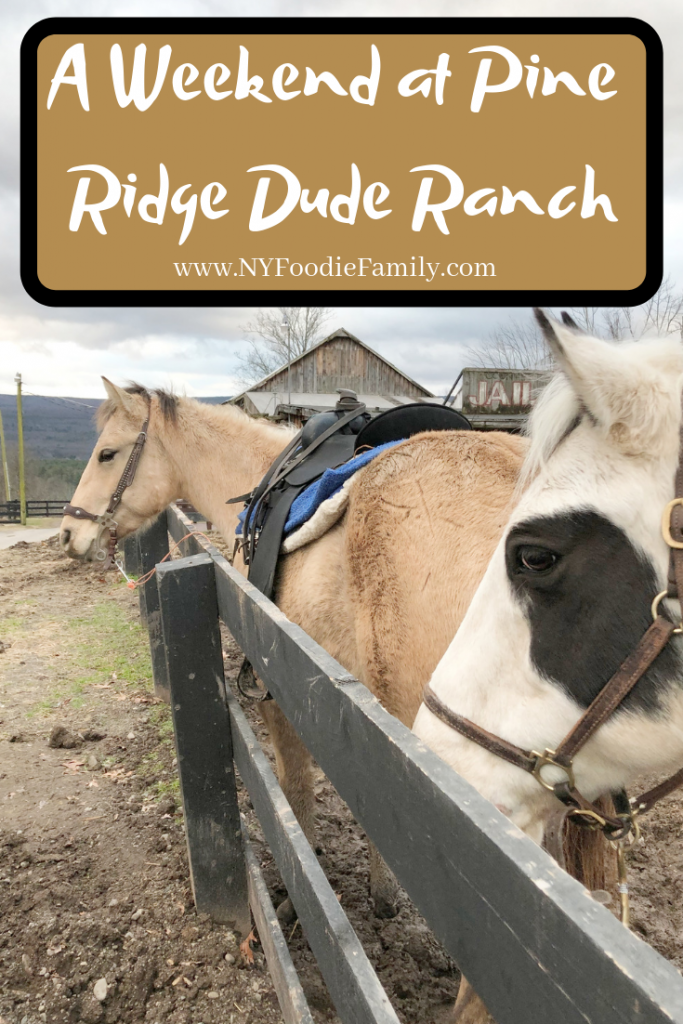 One of my greatest joys in life is traveling and experiencing new things. As a parent, one of my biggest goal's is to help my children learn to value experiences over things as well. This past Christmas, instead of giving the kids "stuff" Santa left a note telling the kids that they were going to spend a night at the Pine Ridge Dude Ranch.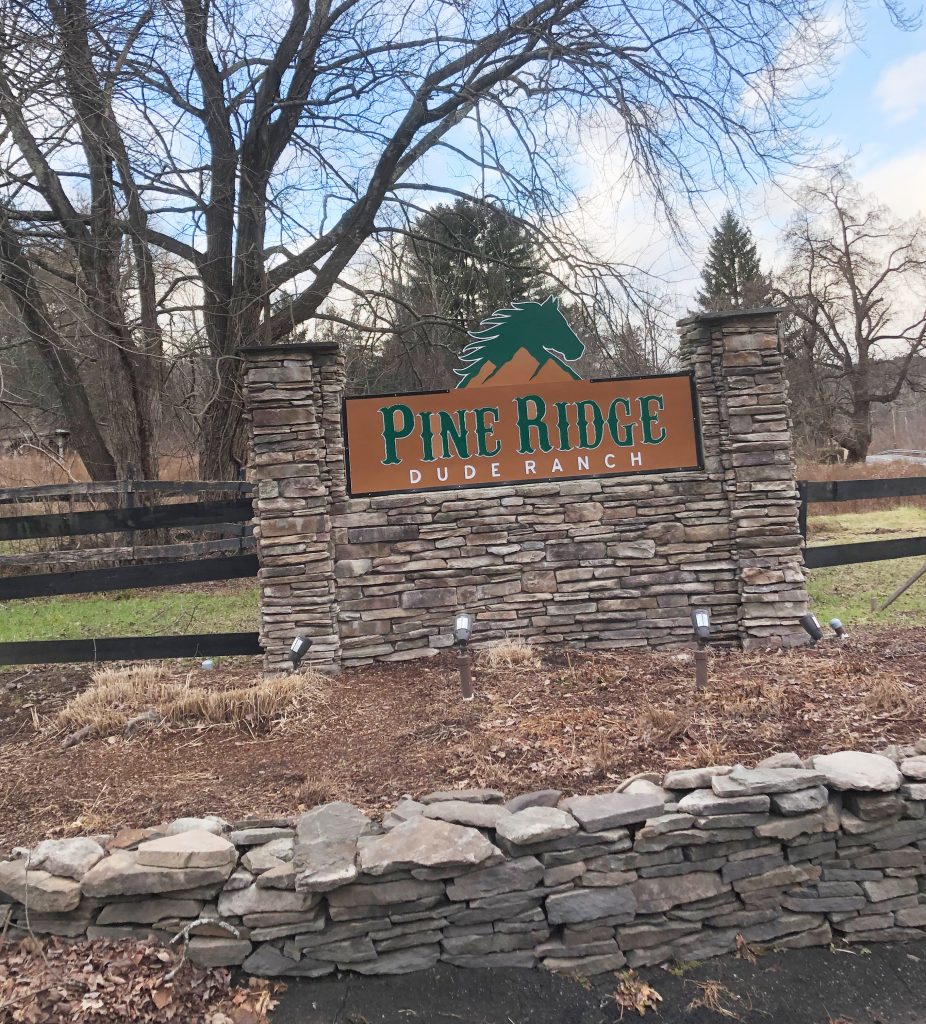 Pine Ridge Dude Ranch is located in Kerhonkson, New York. The ranch was formerly known as Pinegrove Ranch. In April 2018, it changed ownership and became the Pine Ridge Dude Ranch. It's only about an hour and a half drive from northern Westchester County. Since my kids recently discovered a love of horseback riding, my husband and I thought that they'd love a stay at a dude ranch!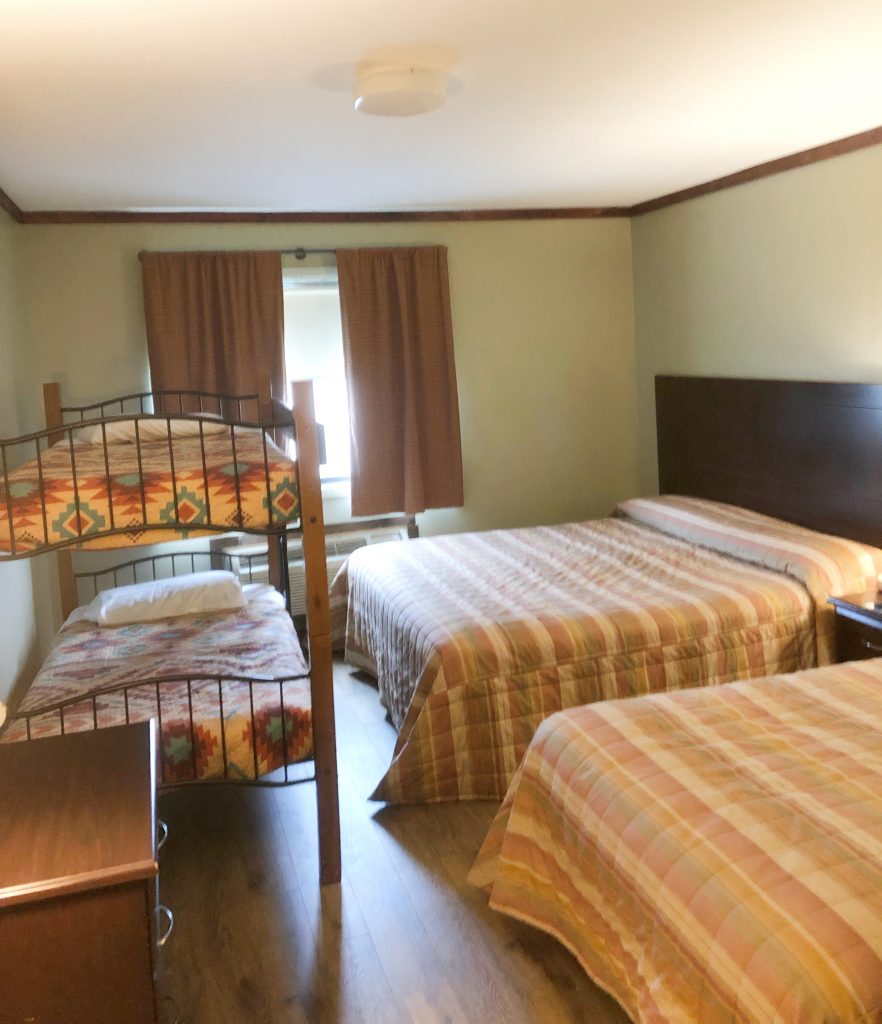 Pine Ridge Dude Ranch is an all-inclusive resort. Meals, activities and one horseback ride (with most packages) are included in the price. We stayed in a Wyoming room, which included a king size bed, a full bed and a bunk bed. There was more than enough sleeping space for our family of four.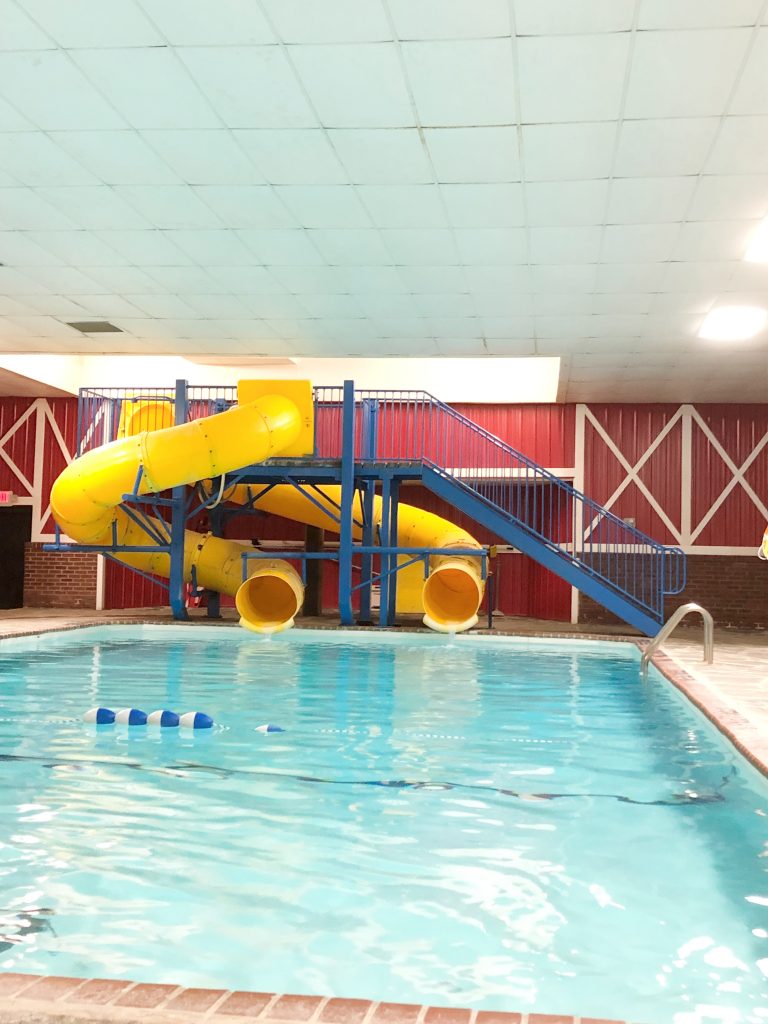 Check-in time is 2 PM the first night of your stay. We arrived around 3 PM and stayed for just one night. The resort has a small arcade, an indoor and outdoor pool, a bounce pillow, climbing wall, mini golf course, tractor rides and more. In the winter, they offer ice skating and snow tubing, weather permitting. During our stay, it was super cold, but there was no substantial snow, so neither of these activities were offered. It was really too cold out to enjoy the bounce pillow and I'm not sure the climbing wall was even open during our stay. My husband and son enjoyed a swim in the indoor pool though!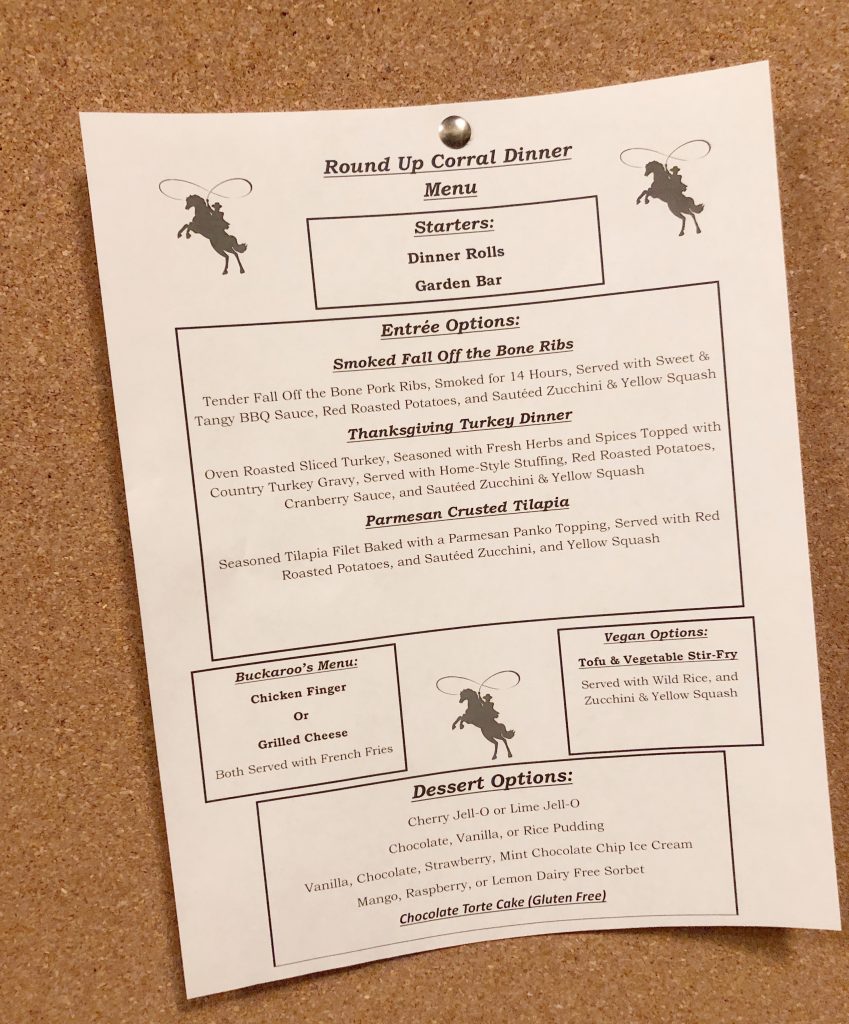 When you check-in you are assigned dining times. Dinner is the first meal that you are served the day of your arrival and the menu is posted outside the Round Up Corral each day. We were given the 6 PM dinner, 8 AM breakfast and 12:30 PM lunch times. I liked that we were assigned to our own table and had the same server and table for every meal. I'm not sure that I'd be happy with an 8 AM breakfast time every morning, if we were staying for more than one night. So much for getting to sleep in!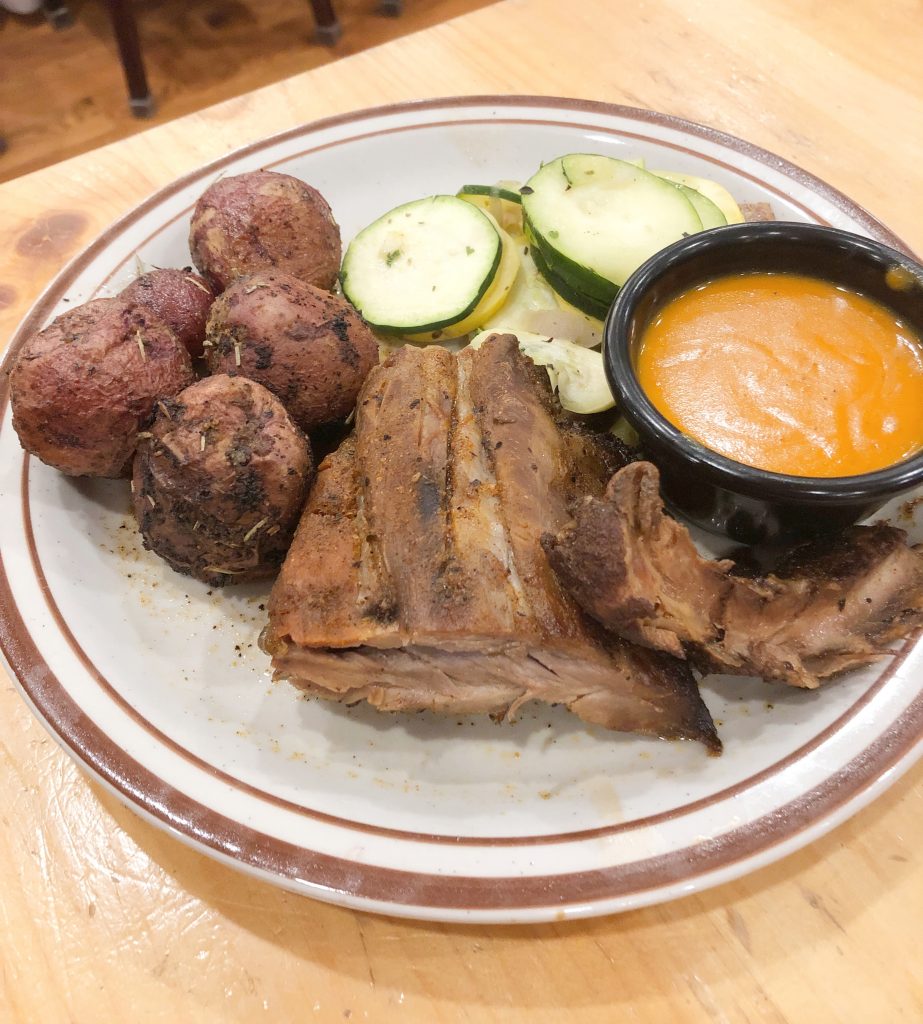 For dinner, my husband and I both had the ribs, my daughter chose the Thanksgiving Turkey Dinner and my son chose the Parmesan Crusted Tilapia for our dinner entrees. There is a salad bar available at both dinner and lunch as well. We were surprised at the quality of the food served. For the amount of people they were serving in such a short period of time, the food was decent. Soda and iced tea are included with the meals, but they have a wine and beer list, available at an additional charge, for those who wish to have an alcoholic beverage with their meal.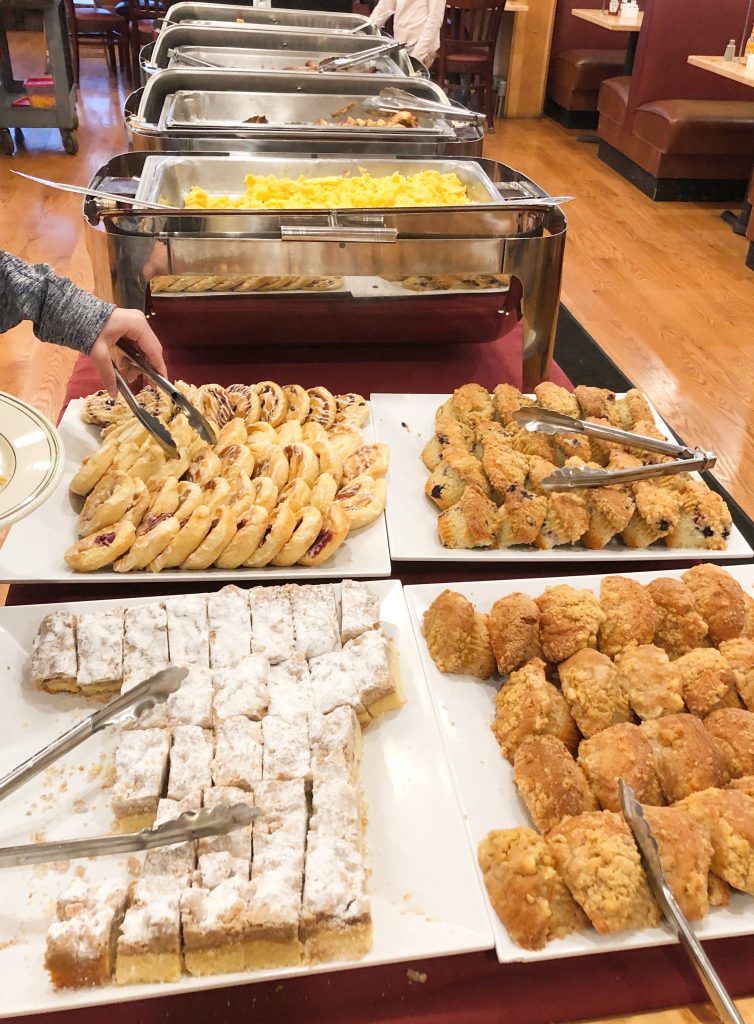 Breakfast and lunch are served buffet style. Breakfast included scrambled eggs, french toast, sausage and potatoes, as well as a variety of pastries and muffins. Cereal, yogurt and oatmeal were also available. There was also a chef making made-to-order omelettes in the dining room. Lunch included cold cuts and bread to make sandwiches, chicken nuggets, as well as soup and the salad bar. The lines got a bit long since everyone enters the dining room at the same time, but moved fairly quickly. If you are hungry between meals, food and beverages are available for purchase at the Trails End Cafe and Chuckwagon Grill. The Trails End Cafe even sells Starbucks.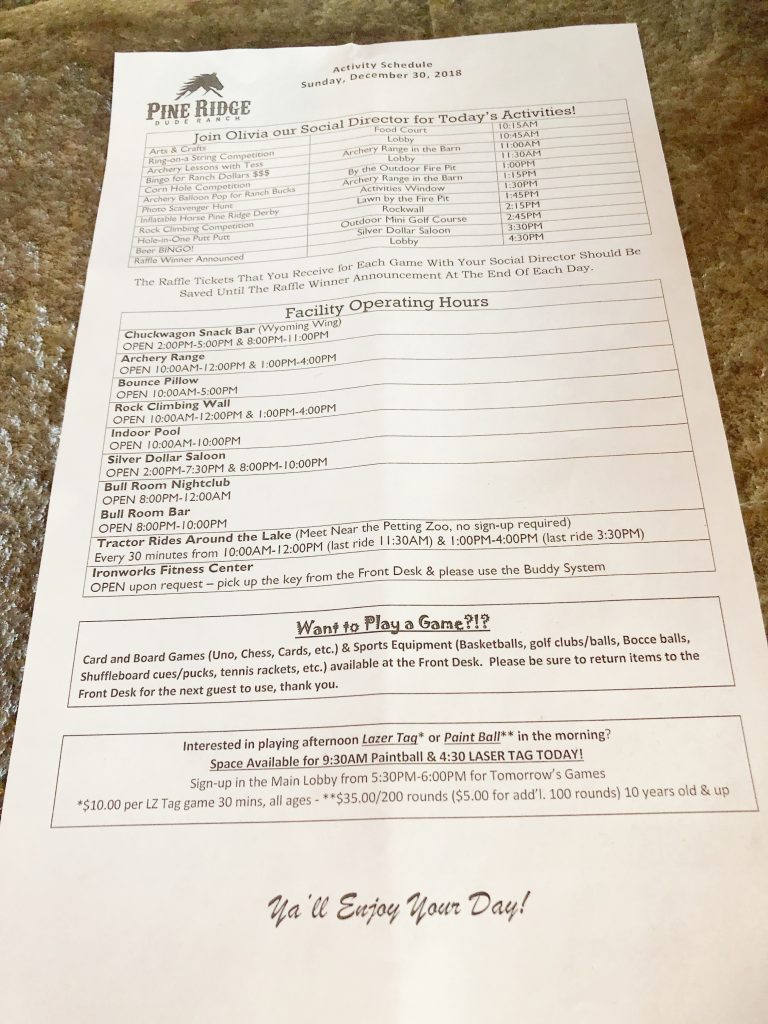 Pine Ridge has a social director that runs organized activities during the day including arts & crafts, a photo scavenger hunt, and various competitions. Unfortunately, the weekend of our visit was super cold. I'm not sure how many of the organized activities took place, since several of them were supposed to be held outside. Lazer Tag and Paint Ball games are available for an additional charge and sign-ups are done in the main lobby the evening before. My 10 and 12-year-old weren't very interested in partaking in most of the activities. But we did all enjoy participating in the Bingo game. At the lobby they have a closet filled with lots of board games that you can borrow. We ended up playing a few rounds of mancala while waiting for our lunch time.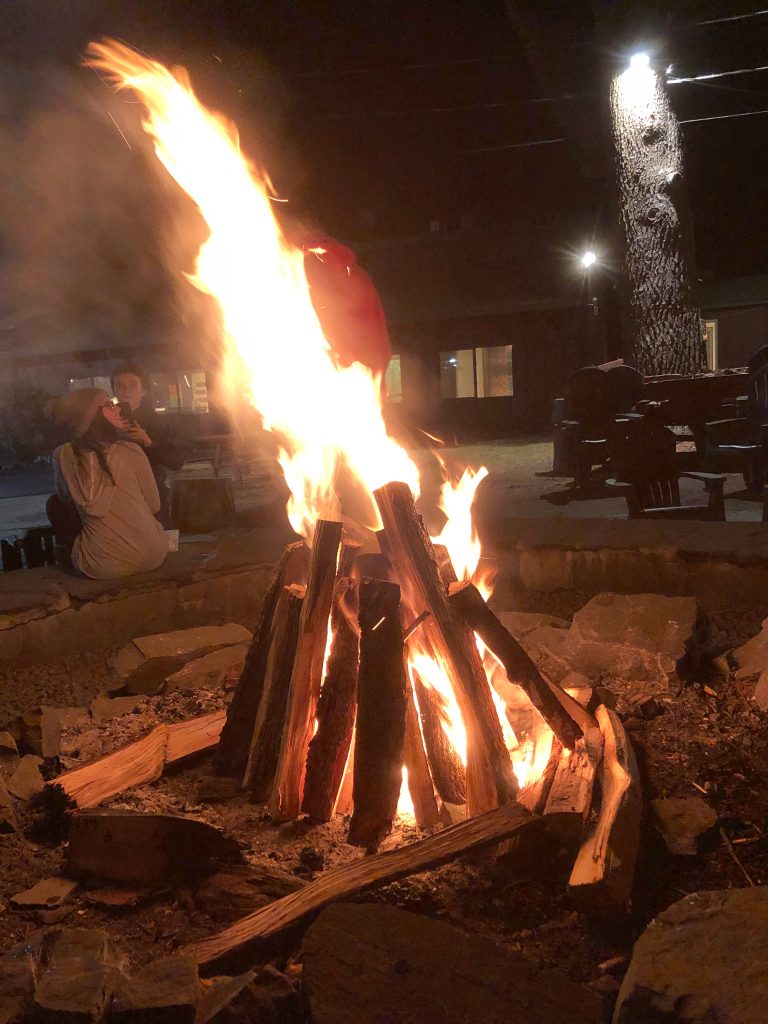 The night of our stay, the evening activities included a DJ dance party, a bonfire and a magic show. We did a quick stop at the bonfire, again because it was FREEZING out! Guests were coming out with cups filled with marshmallows for roasting. I'm not sure if these were free or an additional cost, as we were still full from dinner and not interested in partaking. We arrived at The Bullroom early to get a seat for the magic show. The DJ dance party was still going on and the dance floor was filled with only children, most under the age of 10, dancing. The magician put on a great show that we all enjoyed.
The day of our arrival we had to go to the lobby at 5 PM to sign up for our horseback ride the next day. We got there a little after 5 and stood at the end of a VERY long line, which we waited on for over 30 minutes. By the time we got to the desk, there were only two time slots available that could accommodate the four of us. We chose the 3 PM ride to give us more time to enjoy the resort during the day.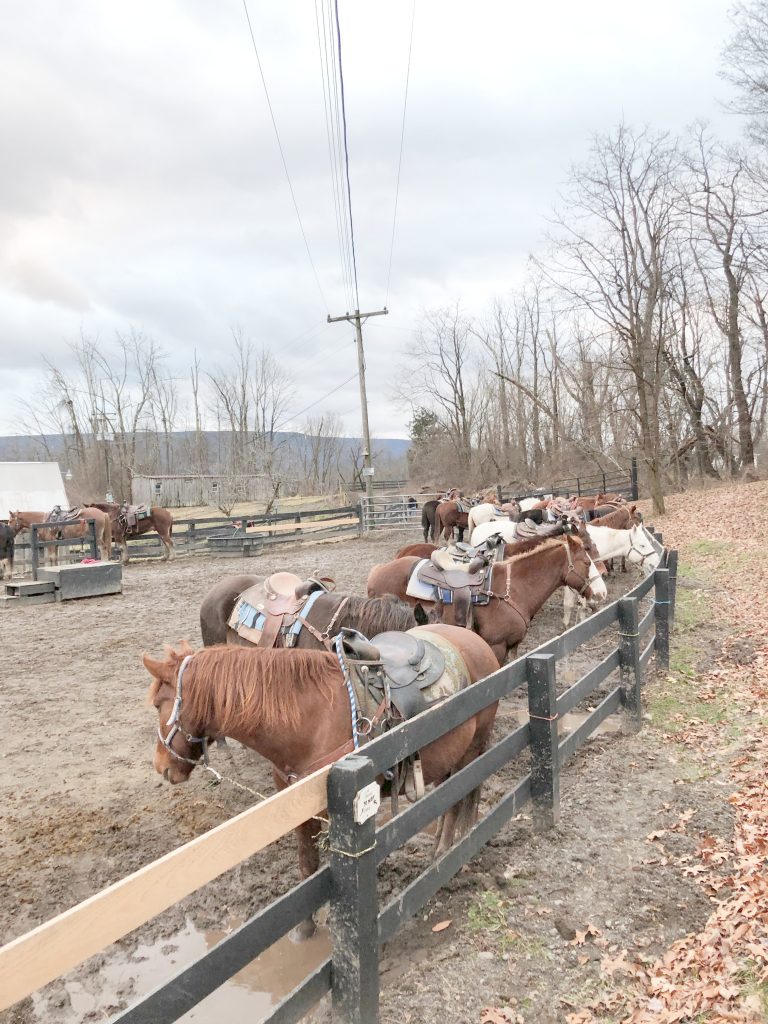 Pine Ridge has a LOT of horses. We enjoyed visiting the horses throughout our visit. However, we discovered that petting the horses is discouraged. Children are required to wear helmets, which they provide, on the trail ride. Being very novice riders ourselves, my husband and I both opted to wear helmets as well. The resort offers different trail rides for beginner, intermediate and advanced riders. The day of our ride, all rides were walks (beginner rides) since the trail was so muddy.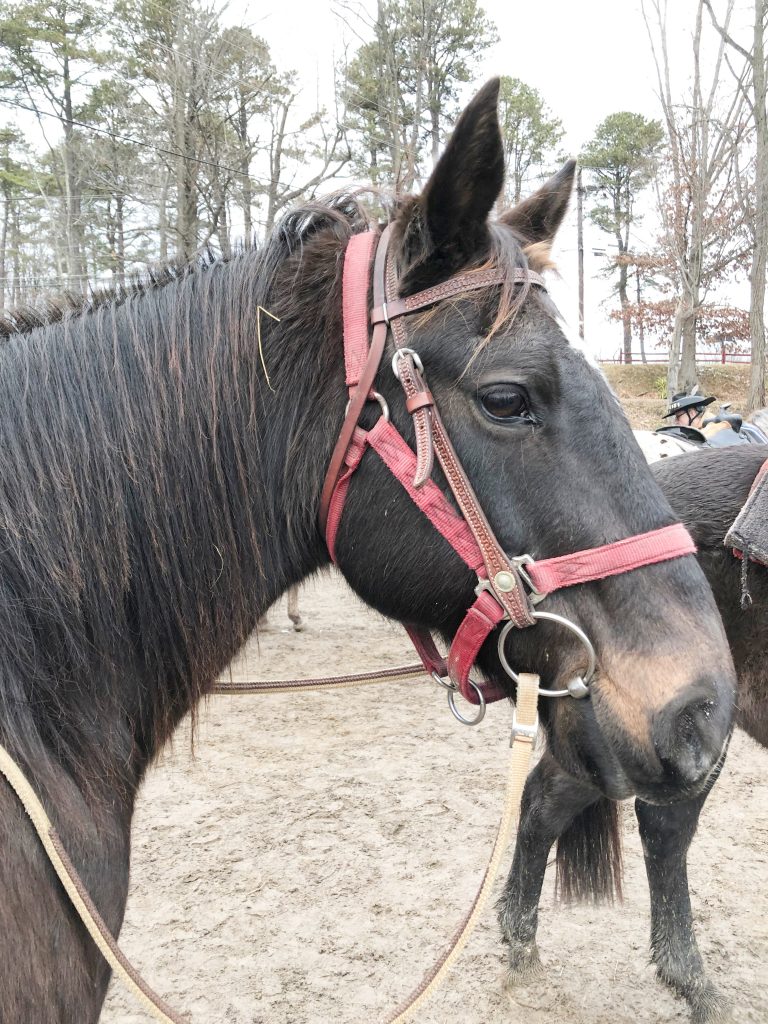 One of the wranglers assigns each rider a horse. From mount to dismount the ride is approximately 45 minutes long. Our family all liked the horses we were assigned. We rode Pixey, Hunter, Dallas and Shorty. I didn't enjoy like that the wranglers did not keep our family together for the ride. They had us mount our horses at different blocks. After you're on your horse, you are left on your own until the ride starts. My husband and I were separated from our children by several other riders. The wranglers also seemed to bunch up together near the front and end of the line, not really checking to make sure that we were all doing okay. I also found the size of the group to be too large. I think there were at least 30 riders, which impacted the 45 minutes. They do have a no cell phone policy while on the ride. I was happy to see that this is strictly enforced. One woman was warned that her phone would have to be taken away after she was given several reminders that cell phone usage was not allowed during the ride. The wranglers are happy to take cell phone pics at the end of the ride for you. Pine Ridge also has a professional photographer taking pictures that you can purchase.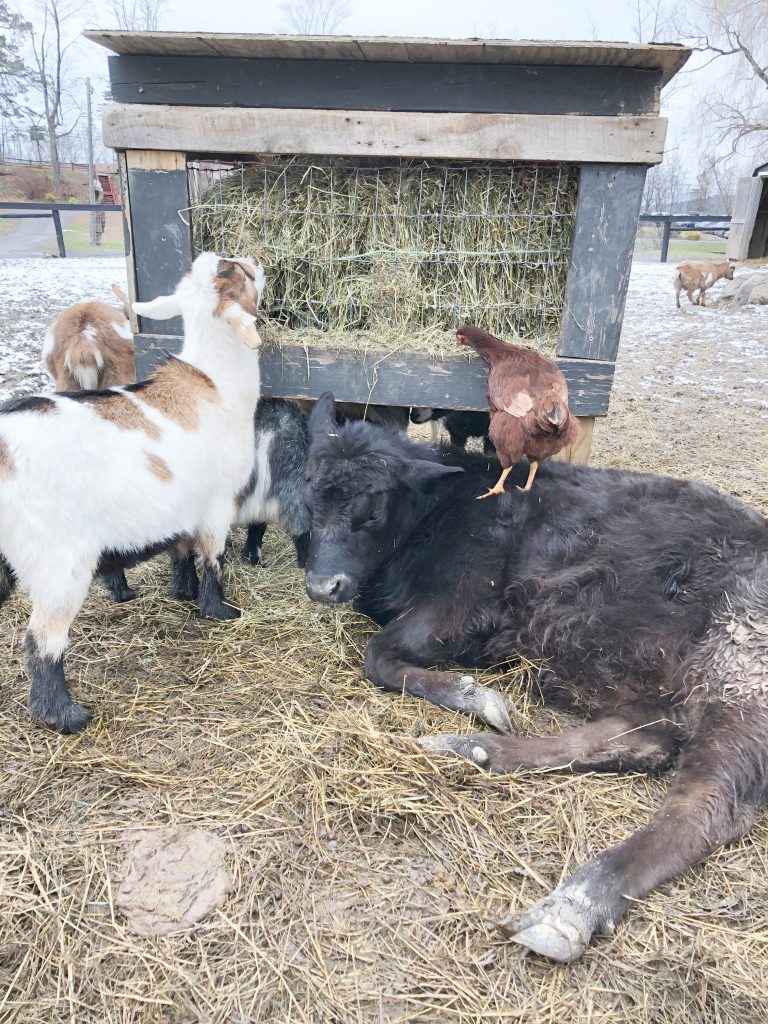 Fortunately, my animal loving family got to enjoy petting the goats and baby calf in the petting zoo. Since it had rained the day before and snowed the morning of our ride, the ground was super muddy! We had our hiking boots on so didn't mind walking in the muck to get to pet the animals. Honestly, I think the petting zoo might have been the highlight of this trip for the kids!
So, is Pine Ridge Dude Ranch the right trip for your family? That's for you to decide. My family was good with our one night stay and were ready to leave. I discovered it would have been much cheaper to just take the kids horseback riding. I'm not sure how much the cold weather or the lack of activities that they were interested in participating affected their opinion. However, I'm glad to have finally experienced a visit to a dude ranch. There seemed to be many families during our stay who were repeat visitors. I'm not sure if the resort was sold out during our stay, but there was a good crowd of people.
The Details:
Pine Ridge Dude Ranch
30 Cherrytown Rd.
Kerhonkson, NY 12446
(866) 600-0859

Tips:
*You need to call to make reservations. They do not have an online system.
*Get to the horseback riding sign-ups early! The line gets very long.
*Bring your own snacks and beverages to keep in your room if you think you'll be hungry in between meals.
*Gratuities are not included, so be sure to bring cash to tip your server, housekeeping and the wranglers.