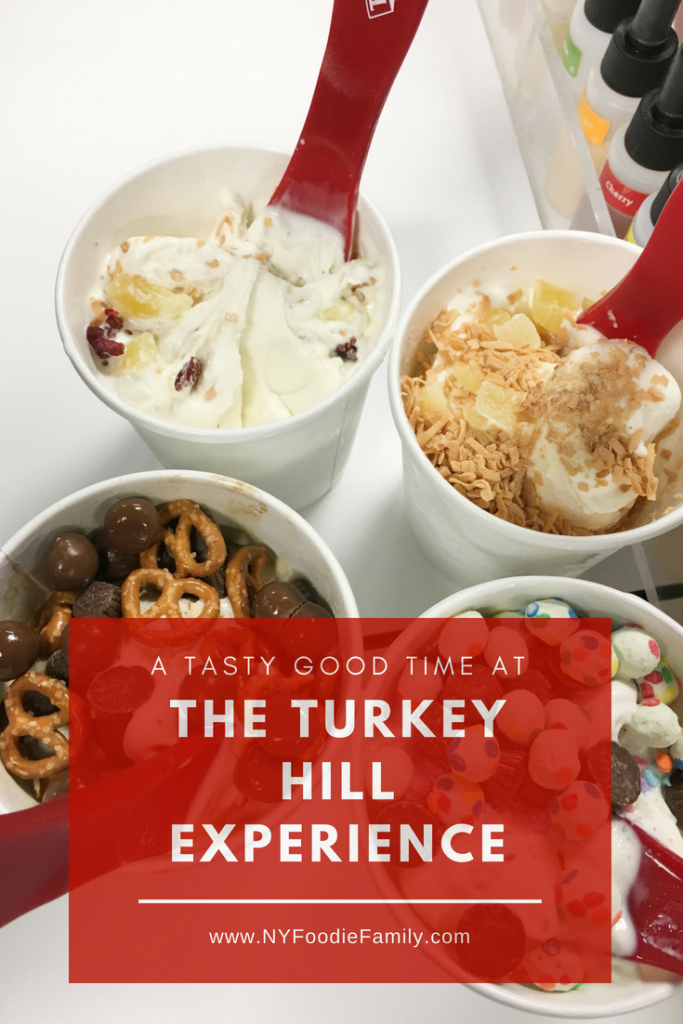 (Thank you to the Turkey Hill Experience for hosting us.  As always, all opinions are our own.)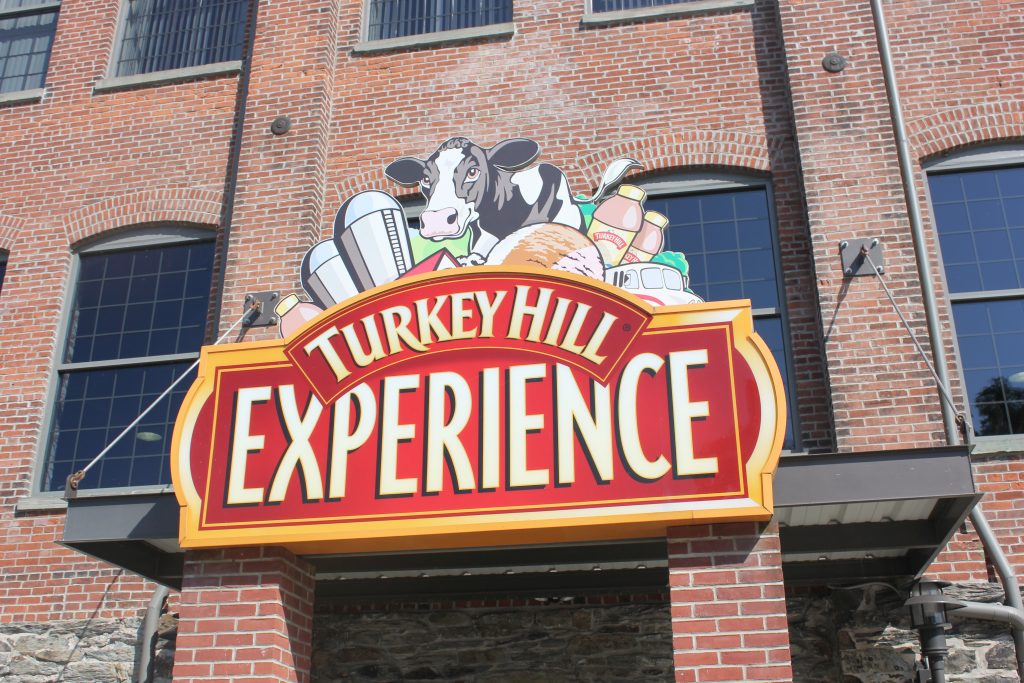 If you've perused my Instagram feed, you realize that my family loves ice cream.  Turkey Hill is one of our favorite brands and we especially love their Double Dunker and All Natural Mint Chocolate Chip.  But honestly, all the flavors are delicious!  So, on our recent trip to Lancaster County, I knew we had to make a stop at the Turkey Hill Experience.
Located in Columbia, Pennsylvania, the Turkey Hill Experience is about a twenty-five minute drive from the heart of Lancaster.  No ice cream or iced tea is actually made on premise.  Instead, as the name suggests, this attraction is a fun-filled, interactive "experience."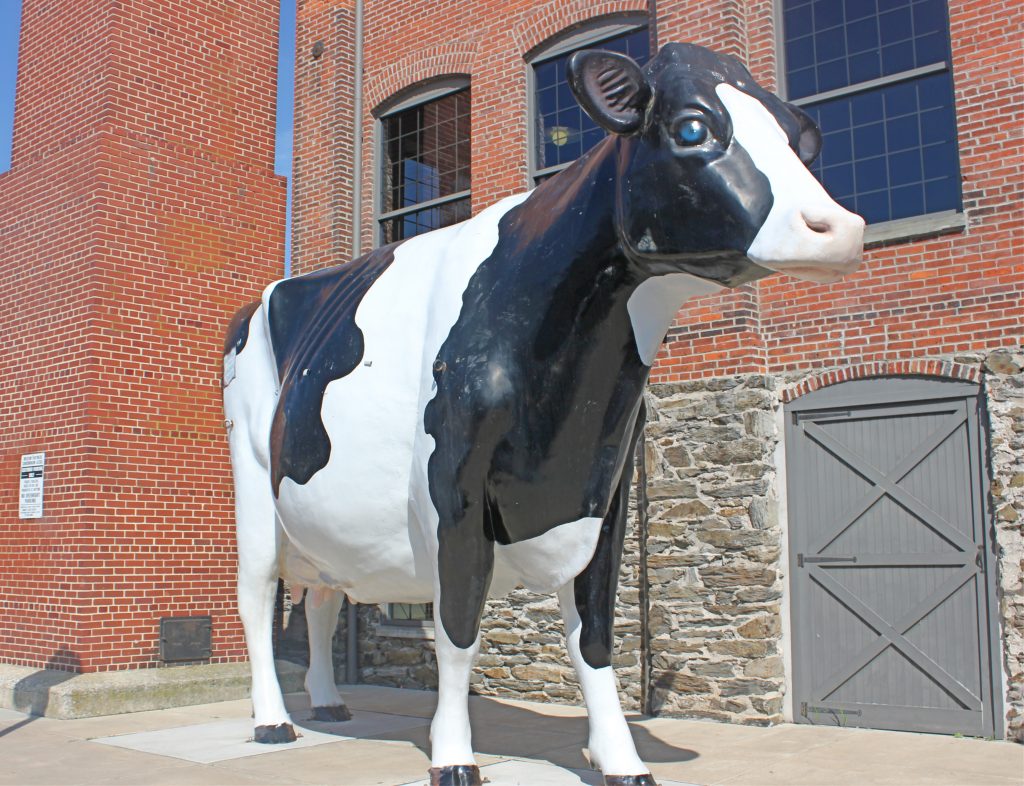 The Experience is housed in a beautiful, large brick building that was a former silk mill. You know you are at the right place when you see the giant cow greeting you.  There are a couple of different admission tickets.  Our family enjoyed the Triple Scoop – which includes the Experience, the Taste Lab and the Tea Discovery.  It is important to note that the Taste Lab and Tea Discovery both require additional admission and a reservation time.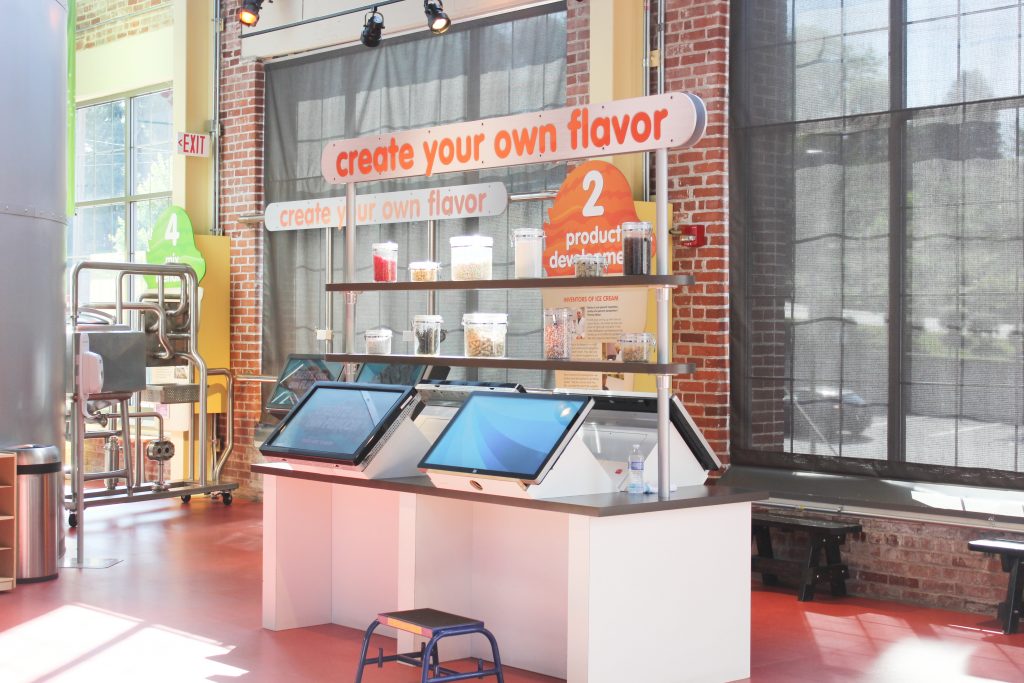 The Experience, located on the second floor, is self-guided.  Visitors get to learn how Turkey Hill ice cream is made; from quality assurance, to packaging and freezing.  In product development, guests can create their own virtual ice cream. Since the terminals can get backed up, we created our ice cream flavor as a family.  Further into the experience you will arrive at a different area to design the carton for your ice cream.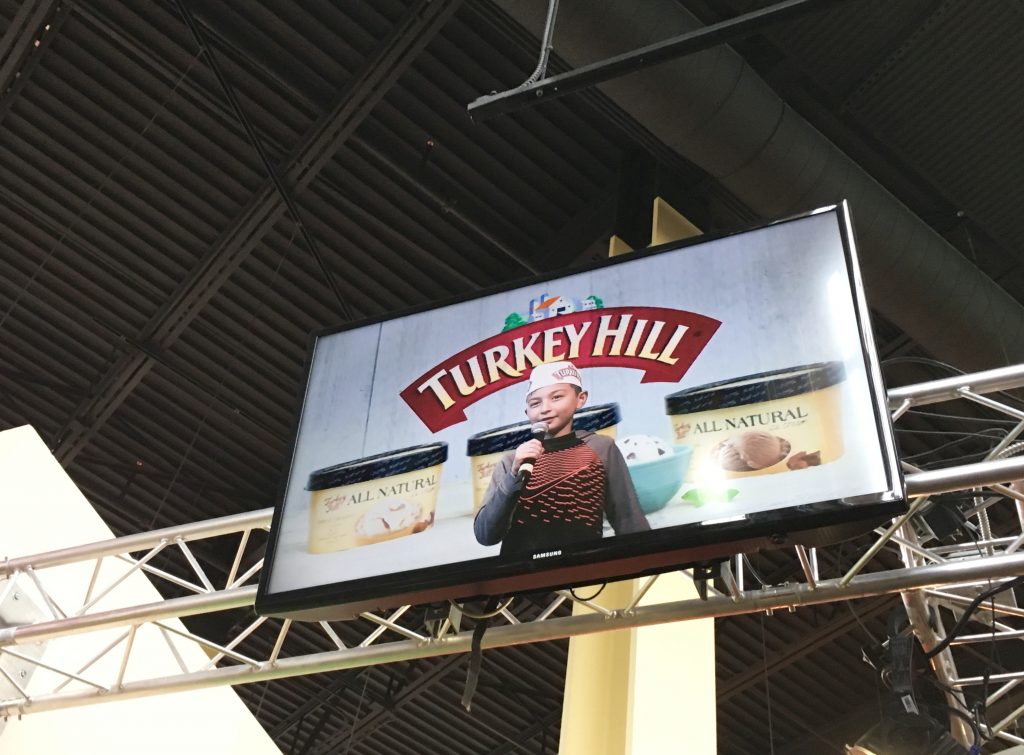 Finally, if you choose, you get to star in a commercial.  You stand in front of a green screen and read the provided script.  A commercial is then created, starring you (or, in our case, one of our children!). You can get it e-mailed to you so you have it as a keepsake of your visit.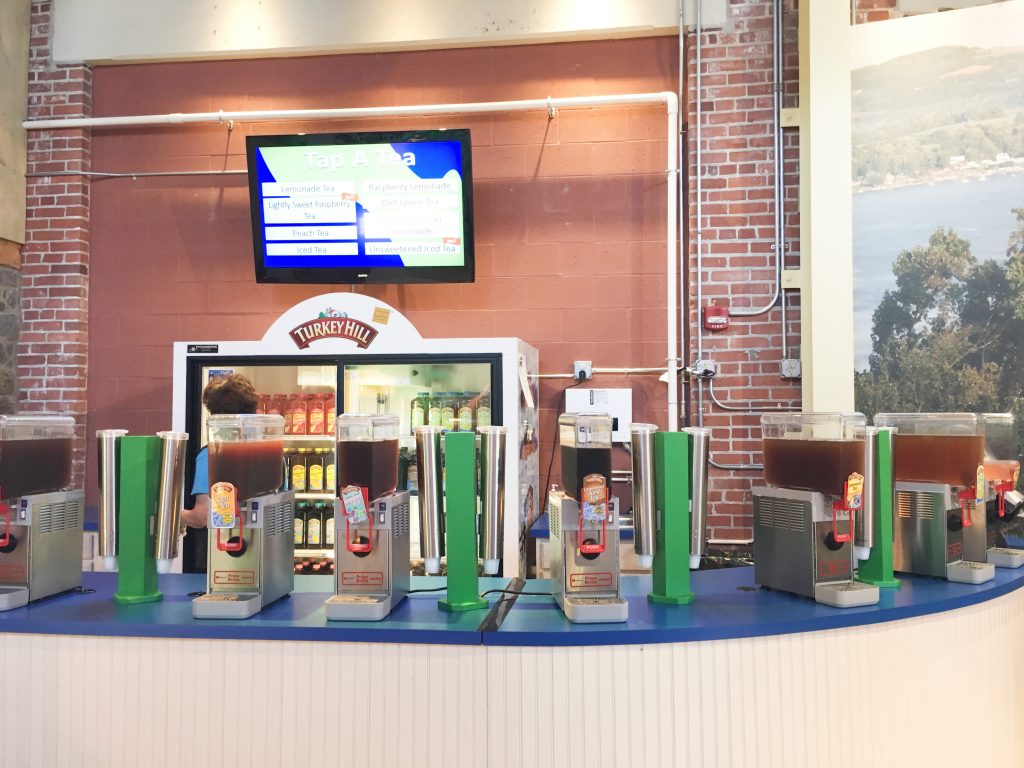 Of course, you have to sample all of Turkey Hill's iced teas and lemonades.  Unlimited samples are available, mostly of their different iced teas flavors.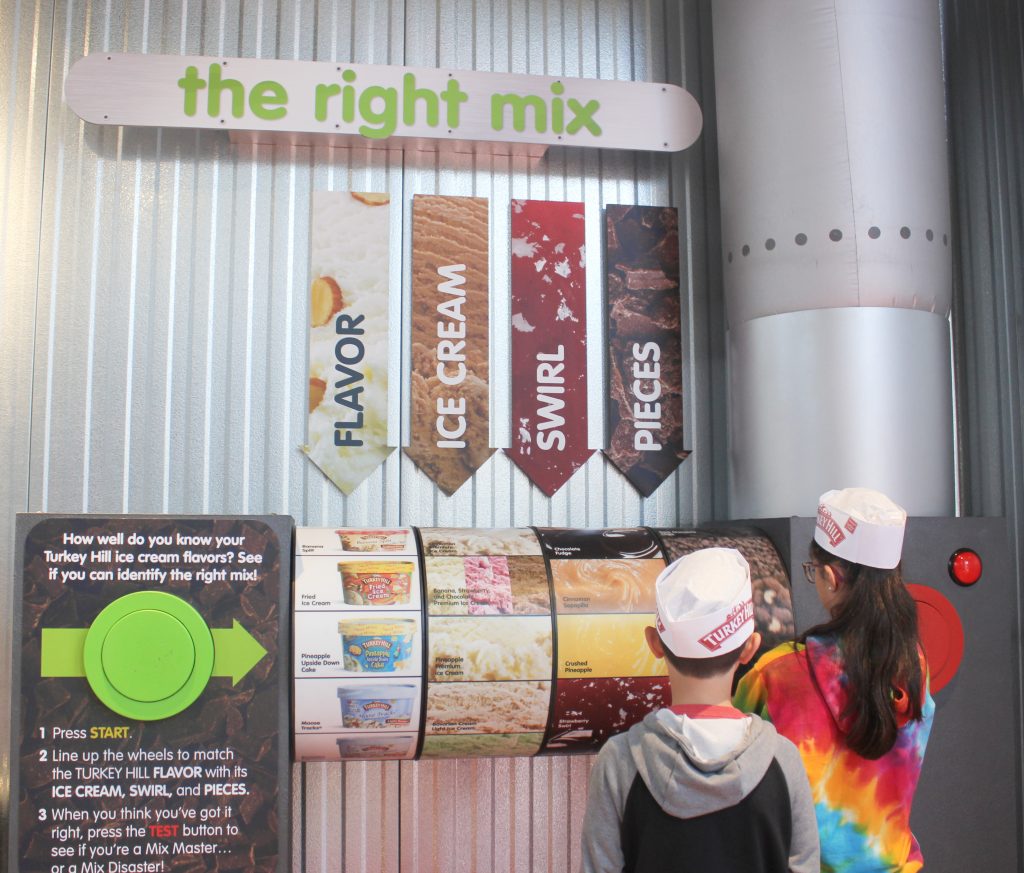 There are lots of interactive exhibits throughout the Experience for visitors to engage with.  How well do you know Turkey Hill ice cream flavors?  You get to test your knowledge in this exhibit!  There are also great photo opportunities and even a small ball pit for children six and younger.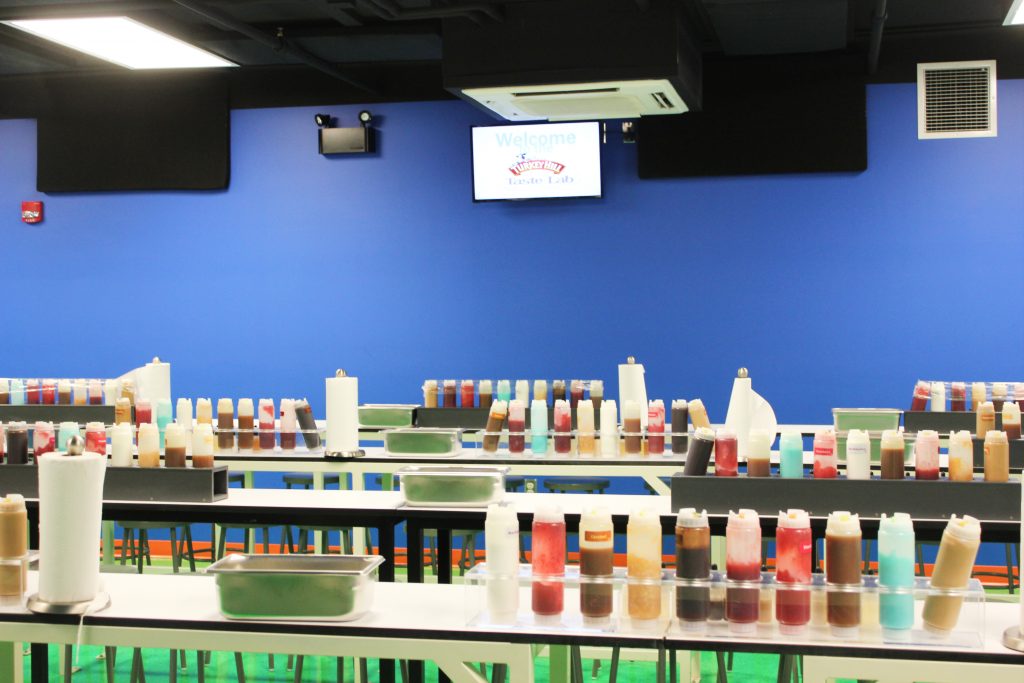 I highly recommend adding the Taste Lab to your Experience.  This was hands down our family's favorite part of the visit!  During the 45 minute session you learn more about Turkey Hill ice cream.  You are then guided through the process of creating your own flavor.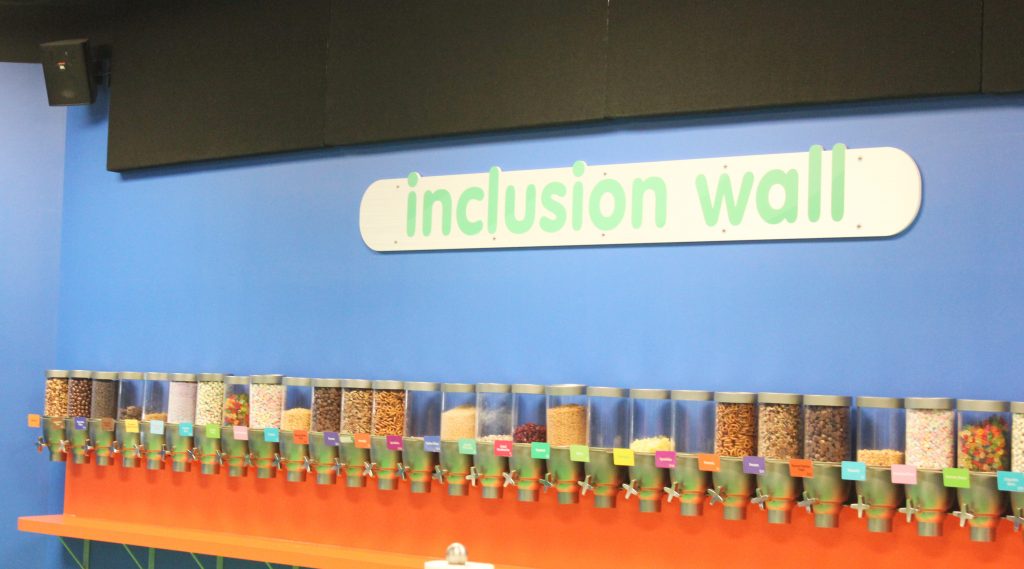 Starting with a pint of vanilla ice cream, you get to add a flavor extract, inclusions and a variegate (what they call the syrups and sauces such as fudge, caramel, peanut butter, marshmallow, etc.).  There are some tough decisions to be made.  I mean, look at this wall of inclusions!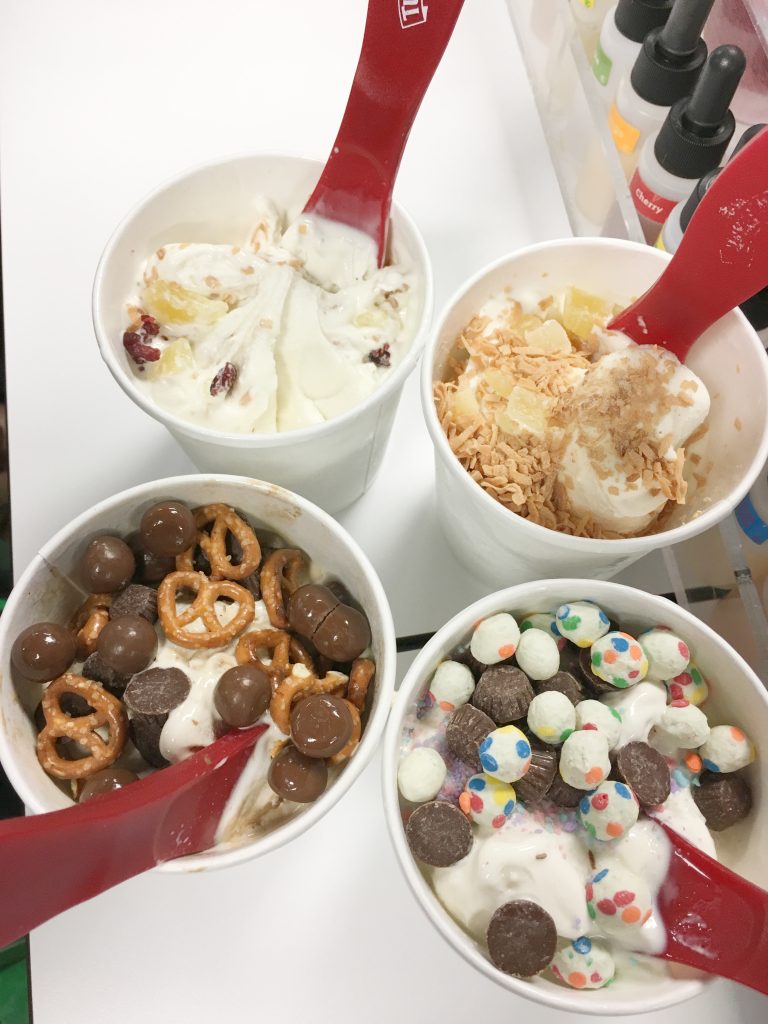 These were our delicious creations after we added our inclusions, but before we added the variegates and did the final mix.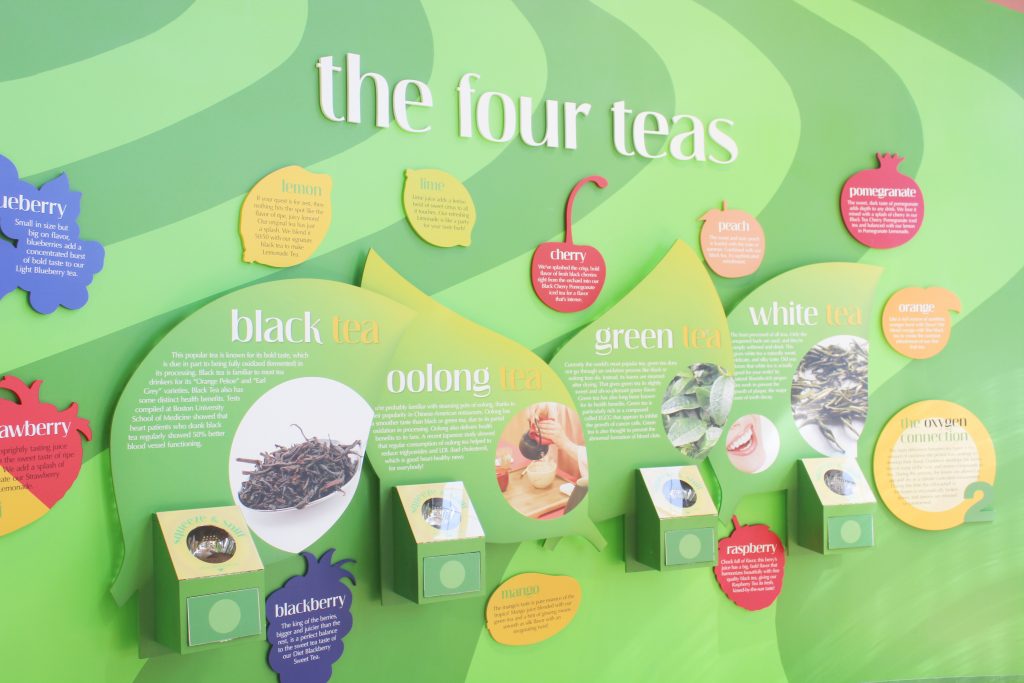 After our delicious ice cream making adventure, we explored more of the Experience.  There are several exhibits about Turkey Hill's other main product: Iced Tea.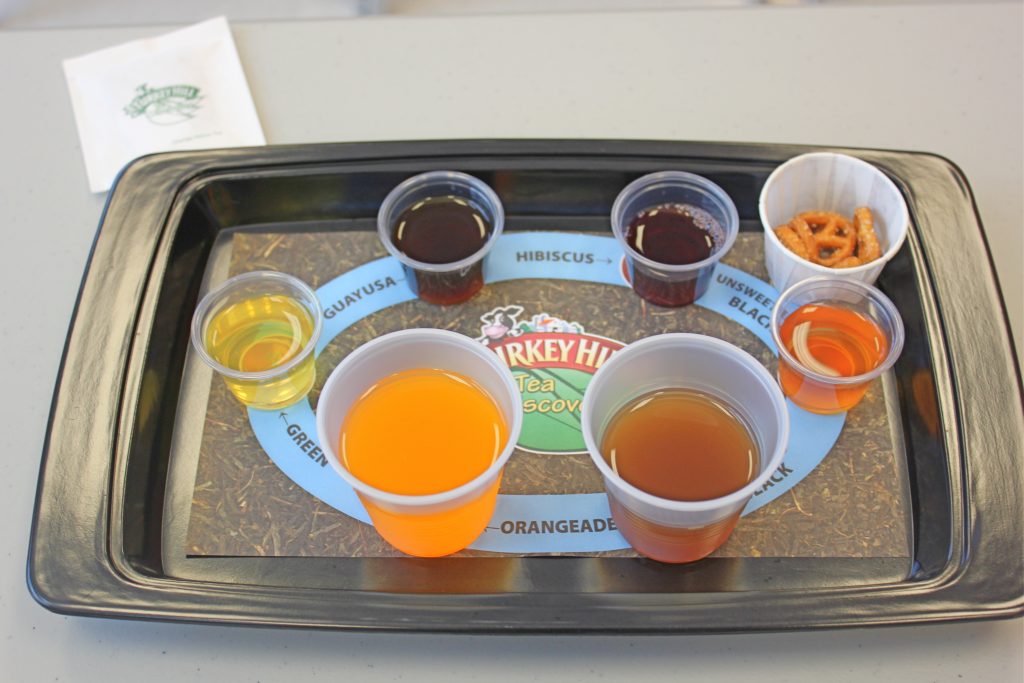 We also got to learn more about tea in Tea Discovery.  During our thirty minute session we learned about and sampled six different teas.  Honestly, I don't think you're missing out if you don't participate in a tea tasting.  Most of the teas we sampled were unsweetened and my kids didn't enjoy them.  For tea connoisseurs, do not expect freshly brewed tea leaves.  However, you will get a short introduction to the history of tea and learn about different aromas and flavors of teas.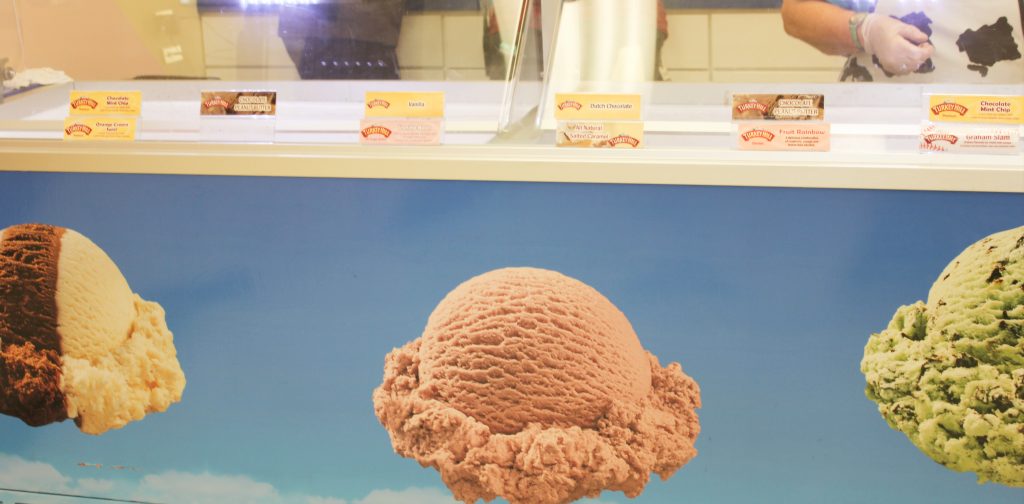 We were stuffed early on since we each devoured almost a pint of ice cream at the Taste Lab!  So we didn't go to the ice cream sample room until the end of our visit.  The day's flavors included vanilla, Dutch chocolate, chocolate mint chip, fruit rainbow, chocolate peanut butter, orange cream swirl, salted caramel and Graham Slam.  You get one sample at a time, but can go up as many times as you'd like.
You can't miss the giant gift shop at the Turkey Hill Experience!  It literally takes up most of the main floor.  They sell everything from ice cream scoops and bowls to t-shirts and flavored lip balm.
If you have family of ice cream lovers, then the Turkey Hill Experience is for you!  This is such a tasty and fun attraction that the whole family will enjoy!
The Details:
Turkey Hill Experience
301 Linden Street
Columbia, PA 17512
Hours:  Please check the website for details.  Hours vary by month and day.
Admission:  Varies depending on what activities you'd like to participate in.  The Experience only starts at $9.95/adults, $9.50/kids 4-12 and senior citizens, Free/military and kids 3and under  Taste Lab; $5.45/person, Tea Discovery $3.45/person
Parking:  Free
Tips:
*Plan to spend around three hours at the Experience if participating in both the Taste Lab and Tea Discovery.  The recommended times are 60-90 minutes at the Experience, 45 minutes at the Taste Lab and 30 minutes at the Tea Discovery.
*Try to arrive closer to opening on weekends.  We arrived at opening and there was plenty of parking.  By the time we left around 12:30 the Experience was filled with a lot more people and the parking lot was full.
*If you know what day you will be visiting the Experience you can purchase your tickets online and reserve your time for the Taste Lab and/or Tea Discovery.