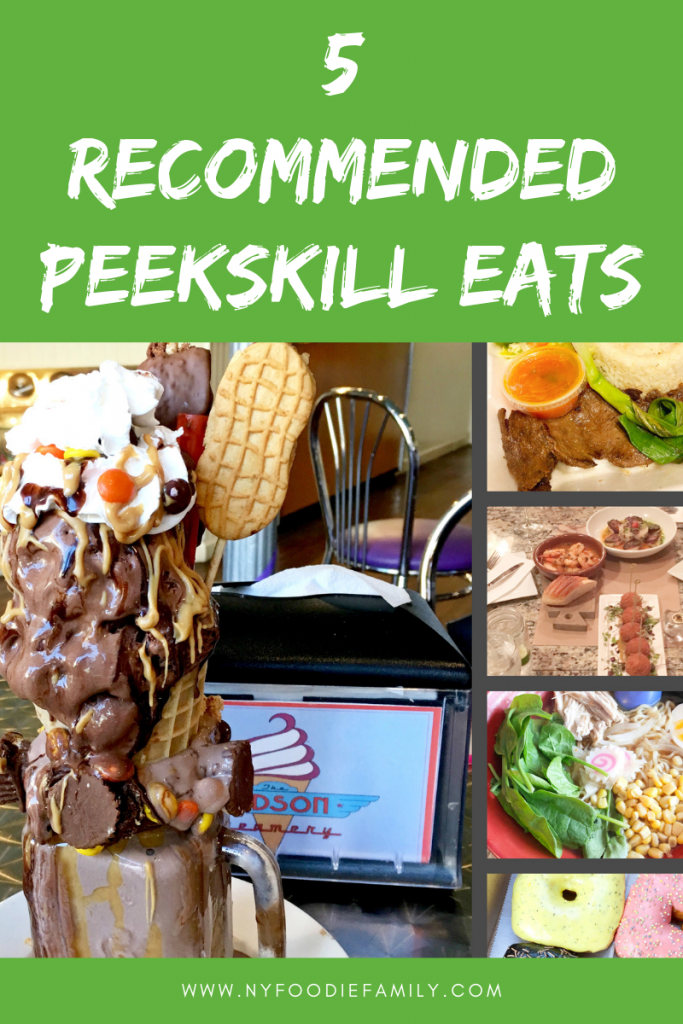 Peekskill is a small city situated along the Hudson River in northern Westchester County. It has a vibrant food scene and has many restaurants and eateries. While your dining options may seem daunting, here are 5 recommended Peekskill eats that we think you should try when visiting.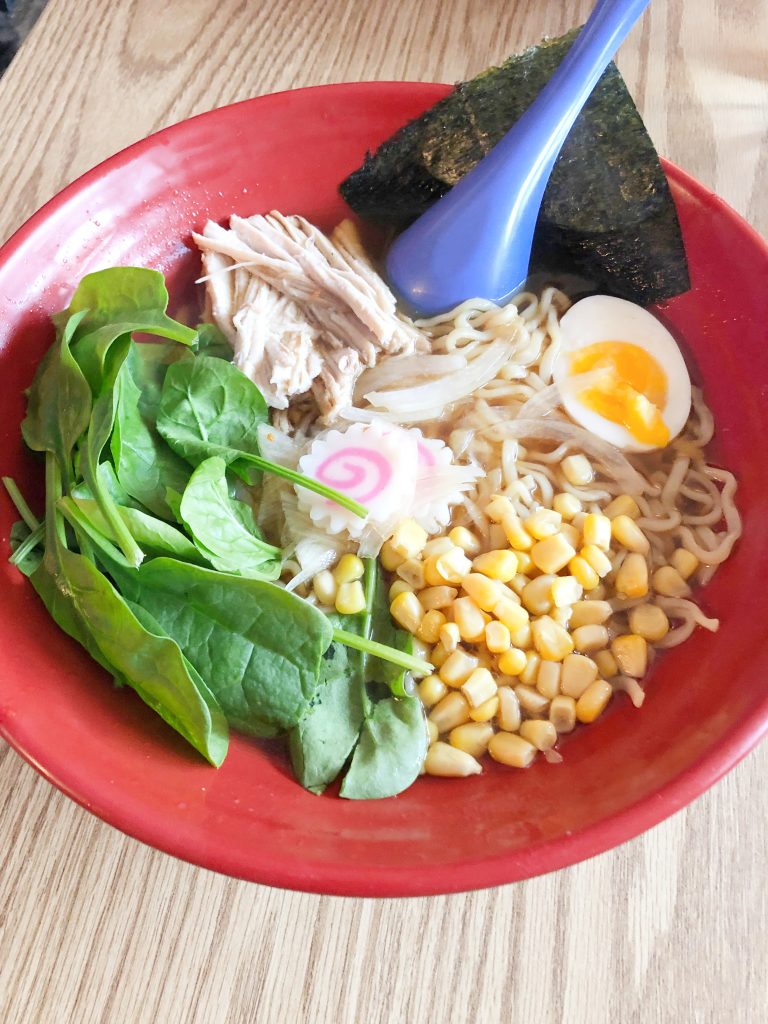 Ramen from Ramenesque – Rameneseque has locations in Peekskill and Thornwood. There is a reason that they have won the Best of Westchester ramen category in both 2018 and 2019. They serve six different varieties of ramen, which means, you may have to visit six times! We always get the Shoyu Ramen, pictured above. It's a traditional soy sauce flavored ramen that the kids enjoy.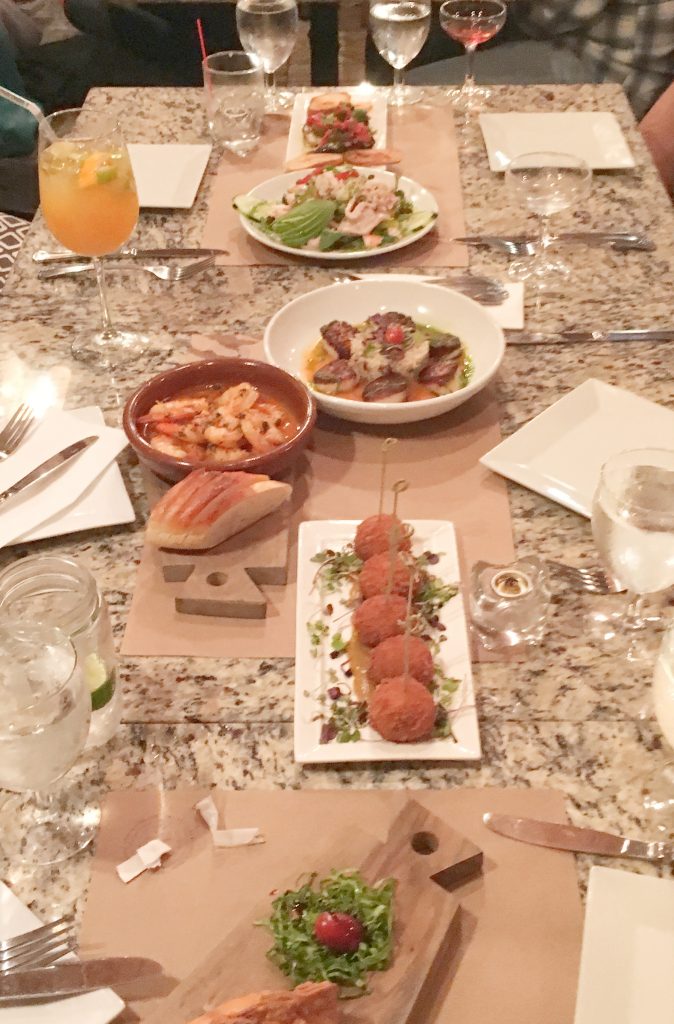 Tapas from Iron Vine – I know, this isn't one specific thing to eat. However, Iron Vine serves Spanish/Mediterranean dishes and has an extensive tapas menu. If you are looking for a dinner out with friends, I highly recommend this restaurant. This way, you can order a bunch of the different tapas on the menu (or almost all of them, like we did. This pic only shows round one!) and share. Plus, they have a great cocktail menu and also serve salads, sandwiches and entrees, if you're not interested in tapas.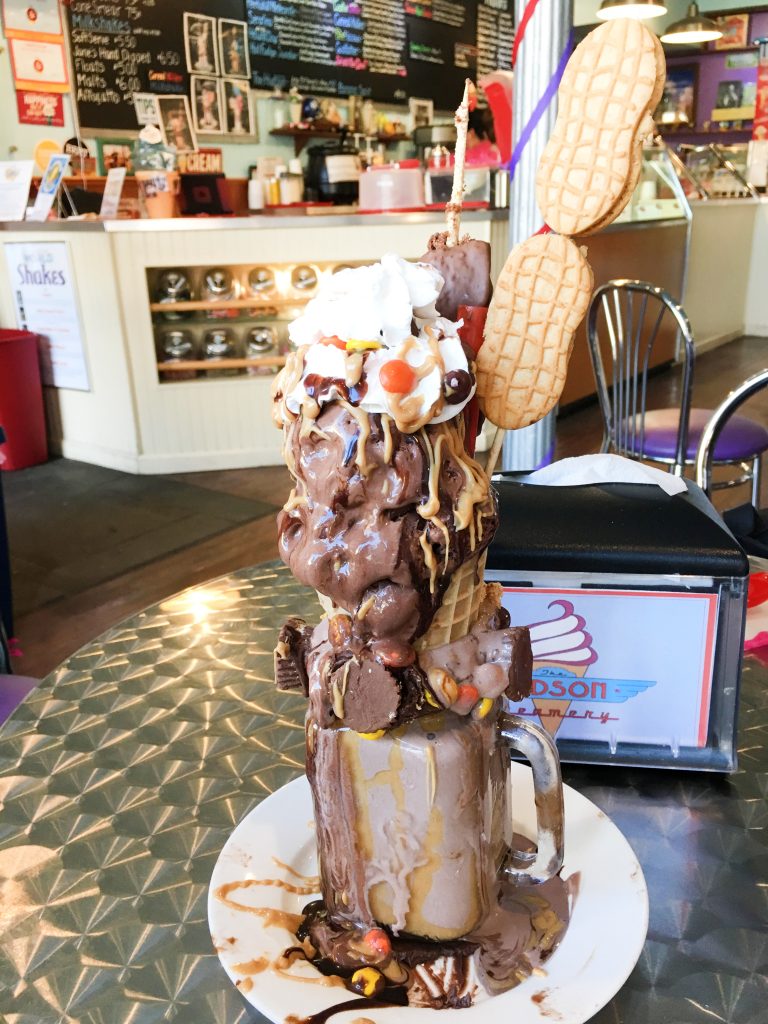 "Out of This World Shakes" from The Hudson Creamery – We've tried several of The Hudson Creamery's signature sundaes, but our favorite has been the "Out of This World Shake." Their milkshakes were the 2018 Best of Westchester winner. We've only tried the Peanut Butter and Chocolate "Out of This World" shake, pictured above. But out of four different freak shakes throughout Westchester County that we tried, this was one of our faves! Located right by the Peekskill waterfront, we enjoy taking our ice cream down to the water and eating it while we take in the beautiful views of the Hudson River.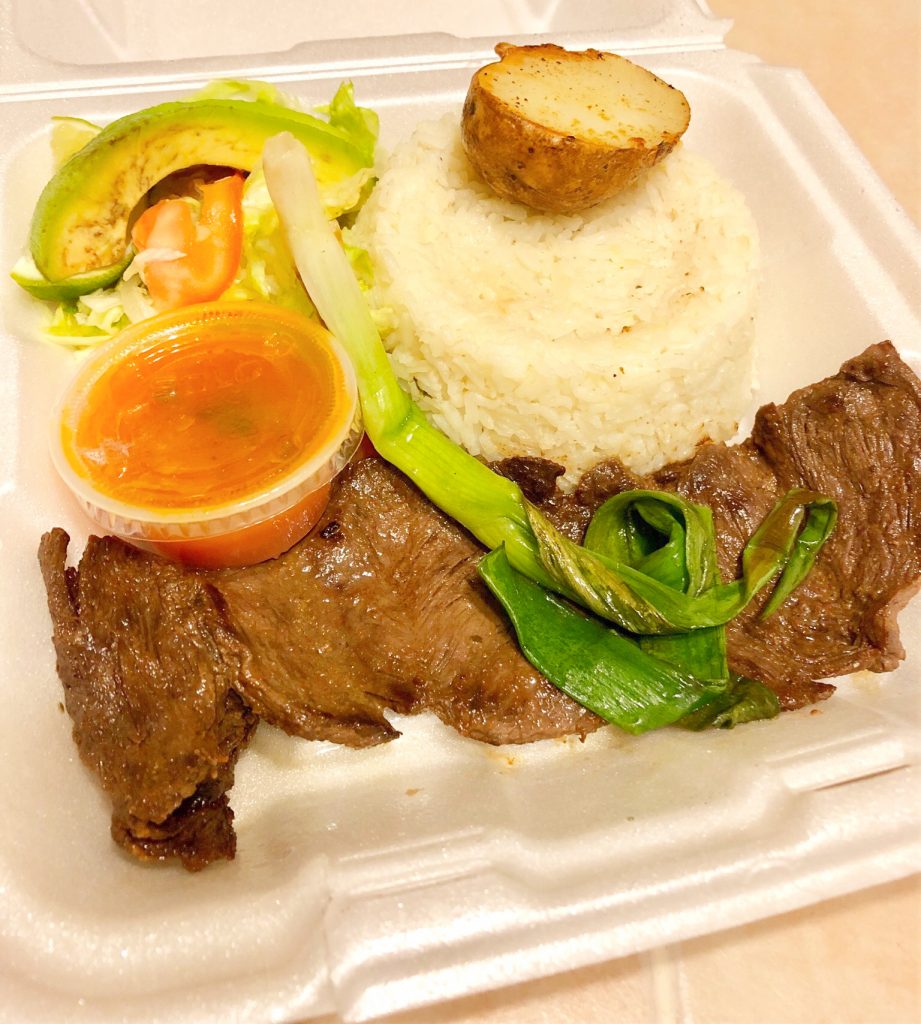 Churrasco from El Bambu – We ordered takeout from El Bambu for the first time recently. I think this was our first time trying Guatemalan food. We ordered a couple of different dishes, but the Churrasco was our definite favorite! The steak was so tender and flavorful. We tried it both in the Specialty of the House wrap as well as the Churrasco Chapin. There is space to dine in at this small, unassuming restaurant located on Bank Street, or you can opt to takeout, like we did.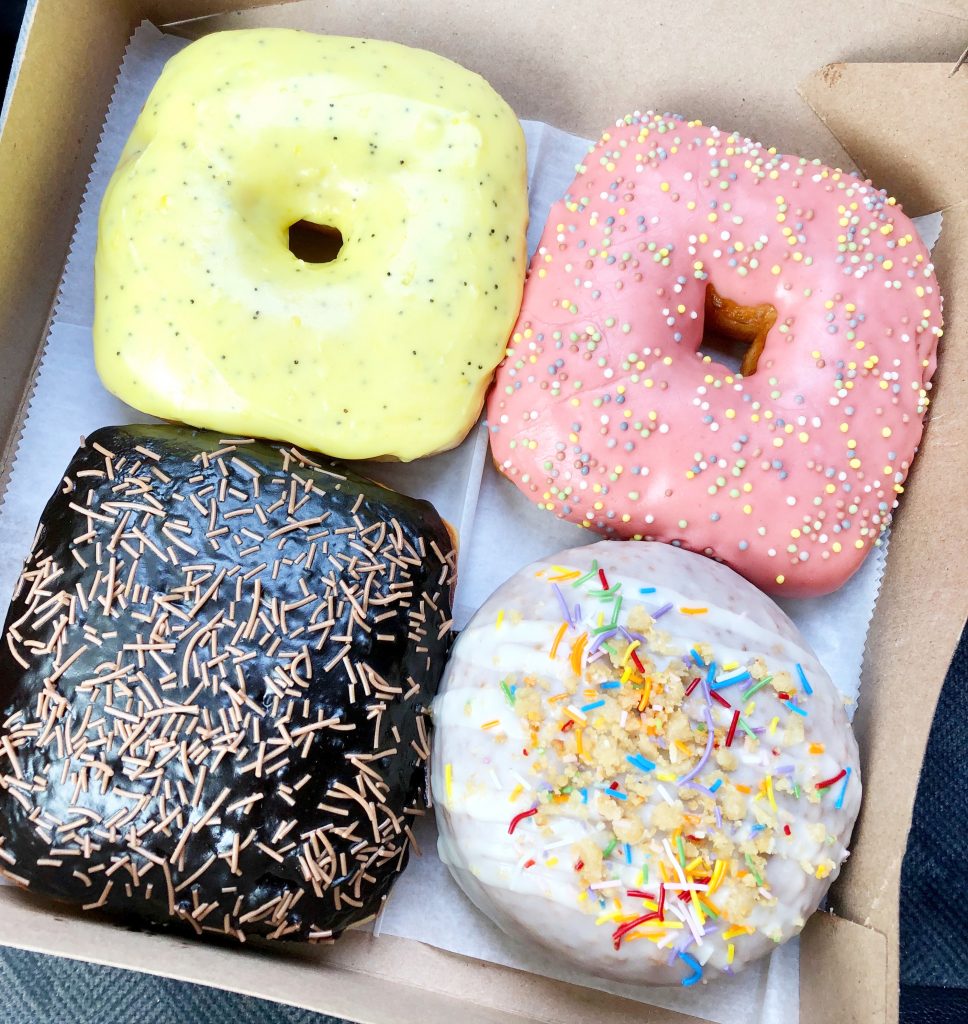 Peaceful Provisions Doughnuts – Peaceful Provisions is located in the first floor of the Peekskill Brewery, also down by the Peekskill waterfront. They are a family, women owned small business. They make vegan doughnuts from scratch in small batches. While their doughnut menu rotates, all of the doughnuts that we tried were delicious (pictured from top right, clockwise: Strawberry, Half Baked Funfetti Cookie Doughnut, NY Cream, and Lemon Poppy Seed.
What are your favorite Peekskill eats?