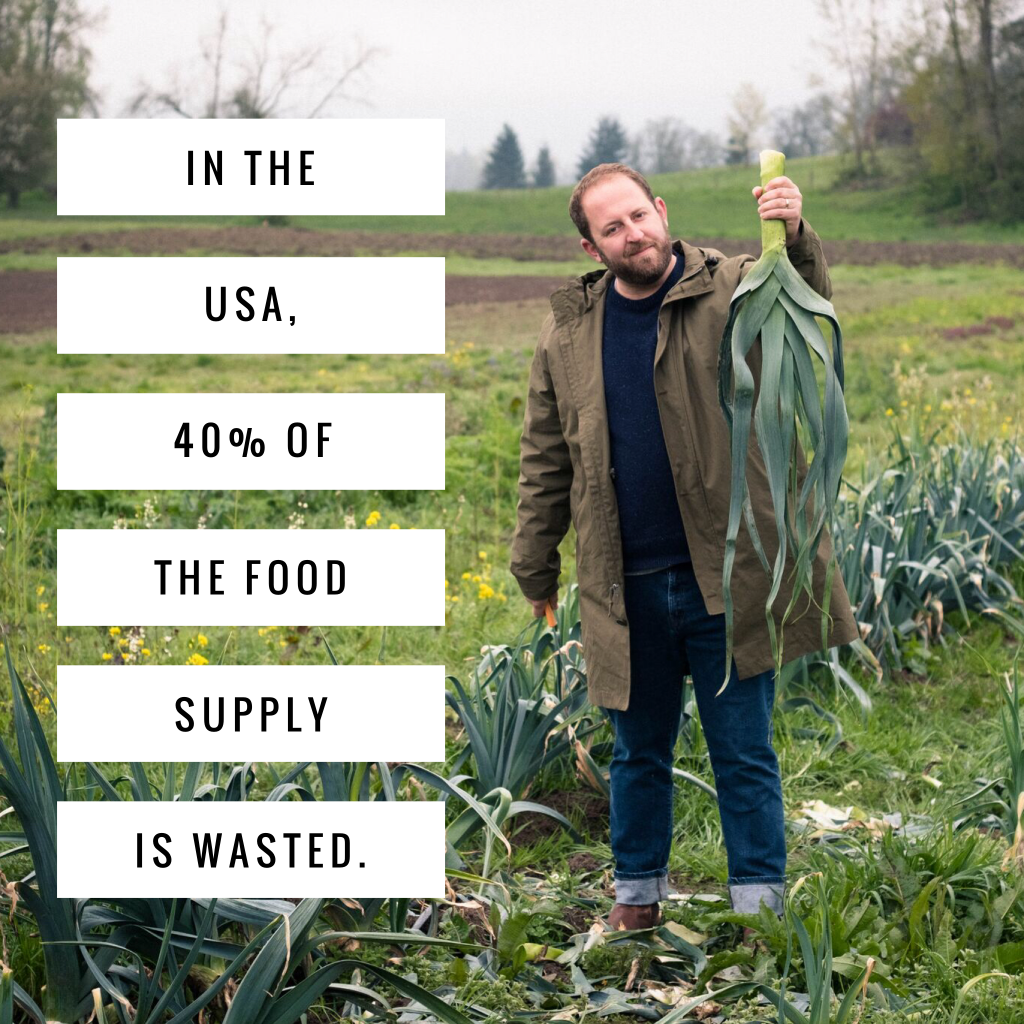 (Photo courtesy of SCRAPS)
Welcome to the first interview in my new "5 Questions with….." feature. My goal is to share short interviews with notable personalities in the food and travel industry.
Today I am interviewing Joel Gamoran, a producer and host of the new FYI  show SCRAPS.  In each episode, Joel travels to a new location throughout the country to cook with a local co-host and create a dinner using food scraps. What could be more fun than driving around in a refurbished 1963 Volkswagen bus that also acts as a mobile kitchen?!  The show hopes to change they way we think about food and reduce food waste.
1.  You're the host and a producer of the cooking show SCRAPS.  What was your top reason for getting involved in the show?
JG:  It was seriously just one of those things where it was like, why are we wasting that? I was teaching a cooking class at Sur La Table and noticed everyone's trash bins were filled to the brim with usable ingredients.  As a chef we are taught to use every last scrap.  At home we are way too quick to toss something out.  With people starving in America and pollution being a major factor, I felt this was my duty to stand up for this and bring it to light!
2. Aside from watching SCRAPS, what is one thing that families can do right now to help minimize food waste?
JG: I always say cook your favorite recipe and put all of your scraps into a big bowl.  Take a look at all the ingredients and start researching the possibilities.  Once you get started it is hard to go back.  You will look at every scrap as an opportunity.  It's just that muscle memory of pausing before you trash it!
3.You were recently on the TODAY show and had to cook for some of the pickiest judges: kids. What are some tips for getting kids to be more adventurous eaters?
JG: Kids need to see or interact with a recipe in order to get behind it.  The more a kid can be involved in the cooking of a recipe, the more it allows them to take some ownership in it.  Seems simple, but it works almost every time.
Also, kids love playing with their food and textures.  Make something crunchy with nuts or whole wheat bread crumbs.  Plan a dish to be dipped or assembled at the table.  These make all the difference!
4. At the time of this interview, only three episodes out of the ten episode series of SCRAPS have aired. You've now been to Charleston, SC, Asheville, NC and the Hudson Valley in NY.  Which easy recipe from those 3 locations would you recommend to novice home cooks?  Personally, I'm looking forward to making the Apple Cake from the Hudson Valley episode.
JG: Ha, ha!  I love the apple cake but the easiest one would be the broccoli slaw.  We all have broccoli stems and it requires zero cooking.  The stems have so much personality compared to boring old cabbage.  I call this a gateway scrap!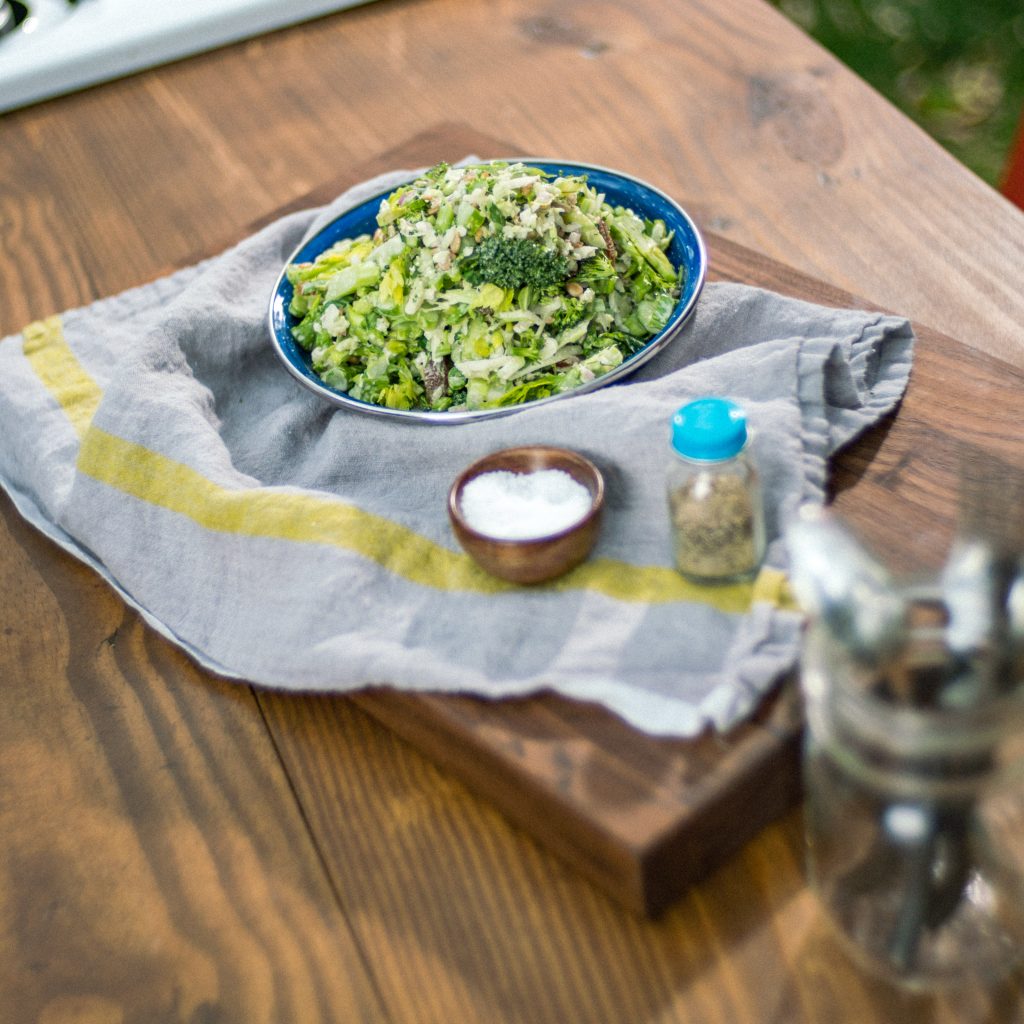 (Broccoli Slaw – photo courtesy of SCRAPS)
5. Although you grew up in Seattle, you've been living in Brooklyn for some time now. What are some of your favorite places to eat in NYC?
JG: I am drawn to casual and laid-back spots with seasonal, straightforward cooking. I love Quality Eats in the village, Roberta's Pizza, Il Buco, Barbuto, Buttermilk Channel, Buvette, and Vanessa Dumplings.

New episodes of SCRAPS air on the FYI channel on Sundays at 10:30 PM.