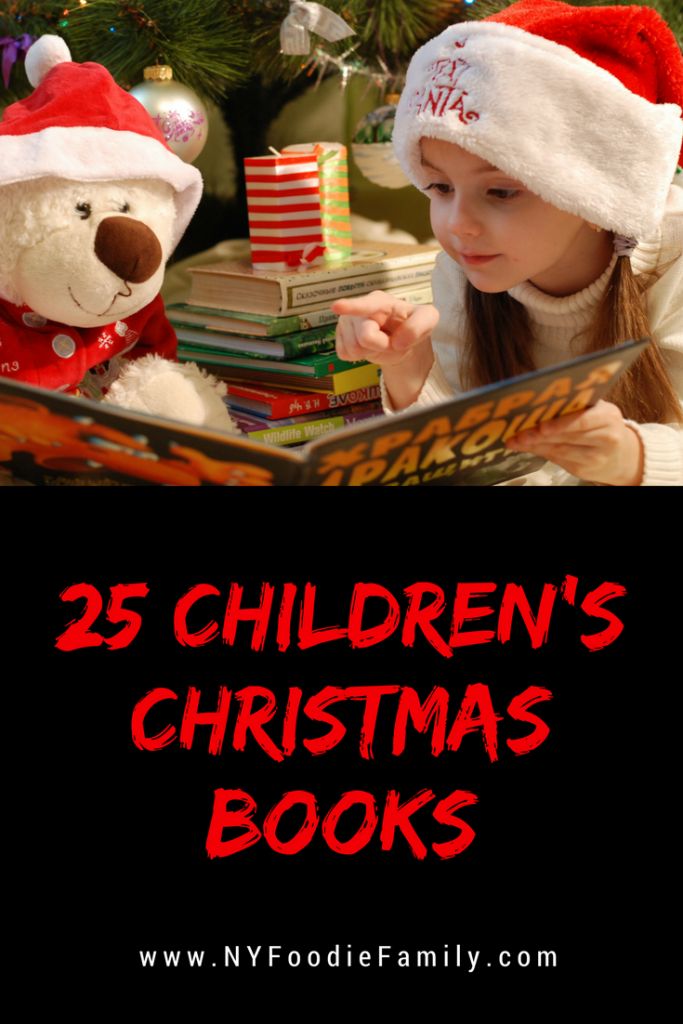 (This post contains affiliate links.  By purchasing through them, I receive a small commission at no cost to you.  Thank you for supporting this blog.)
Last year, I posted a Christmas book daily for "25 Days of Christmas Books."  This year, I decided to combine all of the children's books into one post for a more useful resource.  Click on the link to go to the full review. I also added some new, recently published books to the collection.  Hopefully, this will help you add to your Christmas book collection or give you some new holiday reads to pick up at the library!
1. Clark the Shark Loves Christmas
2. The 12 Sleighs of Christmas by Sherri Dusky Rinker
Illustrated by:  Jake Parker
Published by: Chronicle Books, October 2017
Pages: 40
Price: $16.99
From Chronicle Books:  Which elf will build the coolest sleigh for the Christmas ride? SANTA will decide! 
When the elves discover that Santa's sleigh is in a terrible state, they let their imaginations go wild—and soon there are sleighs of every kind, inspired by big rigs, motorcycles, zeppelins, and much more! The #1 New York Times bestselling author of Goodnight, Goodnight, Construction Site and the celebrated illustrator of Michael Chabon's The Astonishing Secret of Awesome Man team up for spirited vehicular silliness and classic Christmas cheer in this turbo-charged read-aloud destined to become a holiday classic.
Review:  This book told in rhyme, has bright, colorful pictures.  Children will enjoy seeing all of the different sleigh designs that the elves come up with.  This is a fun holiday read that will entertain young readers.

3. The Day Santa Stopped Believing in Harold

4. Santa's Underwear

5. Candy Cane Lane
6. The Christmas Boot

8. Don't Push the Button!  A Christmas Adventure by Bill Cotter
Published by: Sourcebooks Jabberwocky, October 2017
Pages: 22
Price:  $8.99
Review:  This board book is a companion to Cotter's previous book, Don't Push the Button!  This is a fun,  interactive book, with a Christmas twist.  Children will be pushing the button, shaking the book and more.
10. Maple & Willow's Christmas Tree
11. Babushka:  A Christmas Tale


12. The Doll People's Christmas

13. A Boy Called Christmas

15. The Great Spruce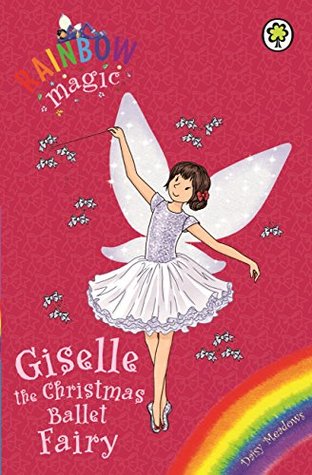 16. Giselle The Christmas Ballet Fairy
18. What I Love About Christmas

19. Only You Can Save Christmas:  A Help-the-Elf Adventure by Adam Wallace
Illustrated by: Garth Bruner
Published by: Sourcebooks Jabberwocky, October 2017
Pages: 40
Price: $16.99
Review: It's Christmas Eve when elf discovers that Santa doesn't have a present for Mrs. Claus.  He finds a list on Santa's desk and needs the reader's help in collecting everything on it.  This book takes a humorous and modern approach to the classic Twelve Days of Christmas.  It's a fun, new holiday read.
20. Pig the Elf by Aaron Blabey
Published by:  Scholastic, September 2017
Pages: 32
Price: $14.99
Review: This is the fourth book in the Pig the Pug series.  Pig is a bit greedy when writing his Christmas list.  He stays up waiting for Santa's arrival.  Unhappy with the amount of presents he receives, Pig shows his displeasure by biting Santa.  While this book touches upon holiday greed, Pig doesn't really learn a true lesson.  If your child is a fan of Pig the Pug they will enjoy this book.  Otherwise, there are better holiday reads out there.
21.  Young Scrooge
22. The Lost Gift

23. The Little Reindeer by Nicola Killen
Published by:  Paula Wiseman Books (Simon Schuster), September 2017
Pages: 32
Price: $15.99
Review: A little girl befriends a lost reindeer on Christmas eve.  The two go off on a magical adventure, but the reindeer must return to Santa.  The illustrations are in black and white with pops of bright red color and cutouts on several of the pages. This is a sweet, enchanting Christmas story.
25. The Biggest Smallest Christmas Present
For more Christmas books, check out the 2015 Christmas Picture Books collection.