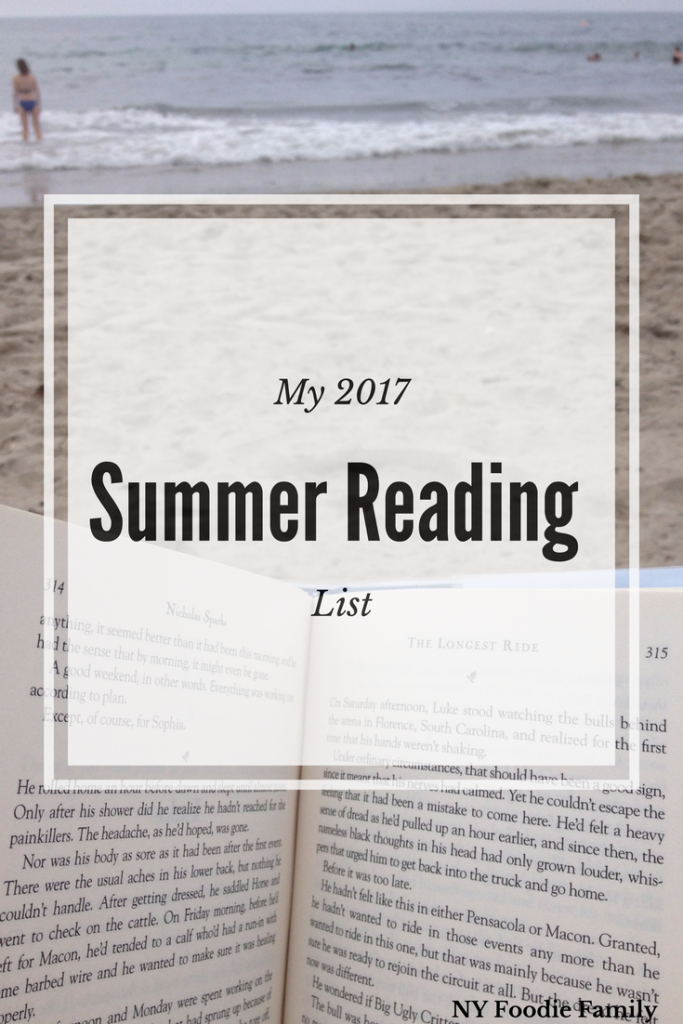 If you haven't realized it by now, I love to read.  However, I'm really bad about making a reading list and sticking to it.  My usual book reading habit is to put all the new releases that I want to read on hold at the library and then try to keep up reading them as they come in.  Forget about the tons of unread books collecting dust on my bookshelf.  Forget about the over 700 books on my Goodreads to-read list.  Fortunately, my reading habits will have to change this summer.  Earlier this month I wrote about the different road trips around New York state that I'm taking with the kids this summer.  I prefer not to take piles of library books with me.  So, this summer reading list includes six books off my own bookshelf!  Some of these books have been on my to read list for YEARS!  Several of the books I chose had "summer" right in the title and were seasonally appropriate.  Other books were YA, chick lit,  or suspense-type thrillers, since I prefer to read "lighter" books in the summer.  Here is my 2017 summer reading list, in alphabetical order: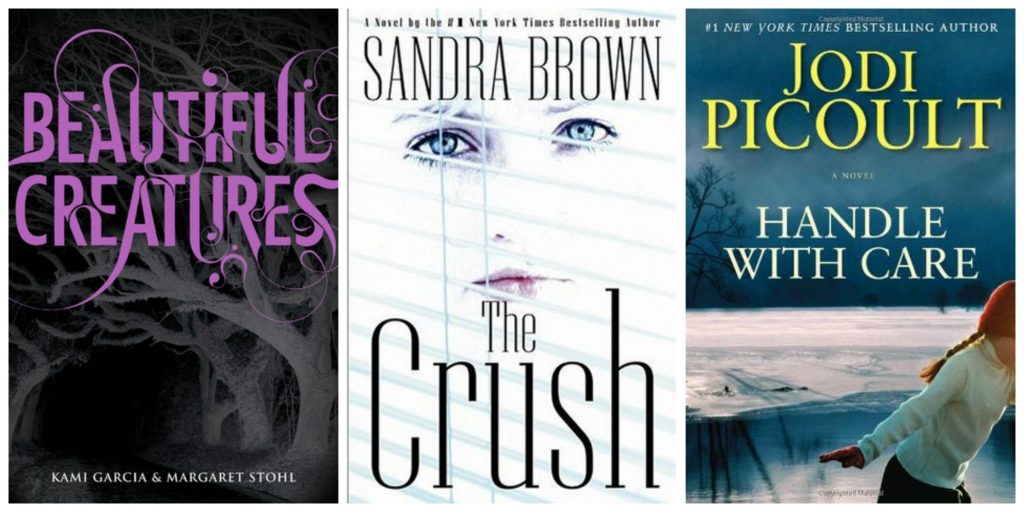 Beautiful Creatures by Kami Garcia –  This is A YA paranormal/fantasy book.  Not my normal genre, but it's won several literary awards.  It was made into a movie in 2013 and is probably why I added it to my to read list back then, since I prefer to read the book before seeing the movie.
The Crush by Sandra Brown –  I used to read a lot more of Sandra Brown's books but haven't picked one up in a long time.  This one has been on my shelf forever and the only suspense/thriller out of my six books.
Handle with Care by Jodi Picoult – Picoult is one of my favorite authors.  This is one of the few books of hers that I haven't read yet, even though it's been on my shelf for years.  I know this book isn't a light read, but I'm almost positive it will be a great read.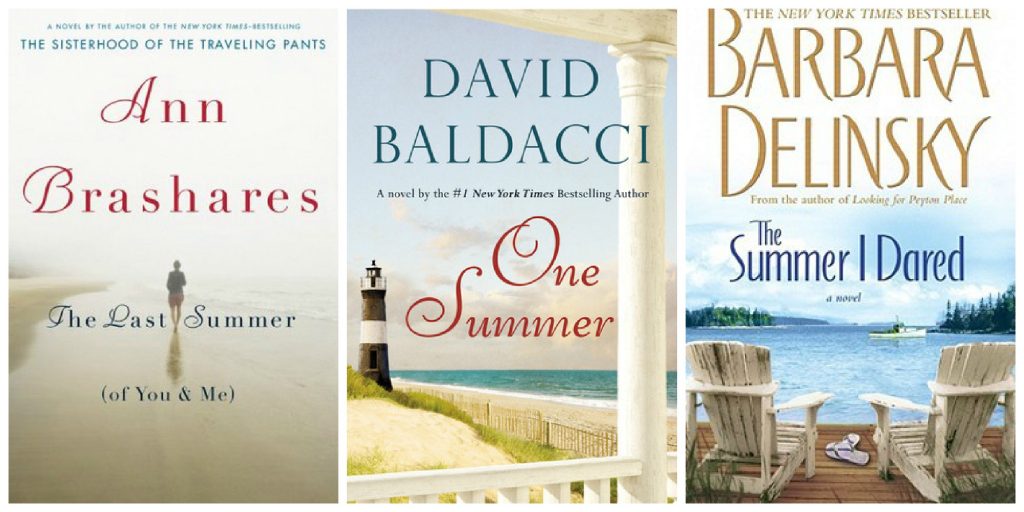 The Last Summer by Ann Brashares – I'm going to admit that I don't have high hopes for this book.  I loved Brashares Sisterhood of the Traveling Pants series.  But I haven't been a fan of the few YA stand-alones of hers that I've read.  This is a summer book and I get it off my shelf, so I'm going to give it a go.
One Summer by David Baldacci – I know Baldacci usually writes suspense/thriller books.  I've never read any of them, which is probably good.  I can read this book without expectations.  I've heard this book has been compared to those of Nicholas Sparks, and I usually love his books.
The Summer I Dared by Barbara Delinsky – I know very little about this book.  But I've read several of Delinsky's other books and have enjoyed them.
Have you read any of these books?  What is on your summer reading list?