After a long, but fun summer, the kids are back in school!  I officially have a 4th and a 6th grader and I am fortunate that they both love school.  I am hopeful that we will have another great school year. The school year has barely started and our calendar is already filling up!  We don't have anymore big trips coming up at the moment, but we plan on partaking in as much local family fun as we can.  After a summer filled with travel around New York State I am looking forward to blogging all about our travels.  This weekend's plans include our monthly supper club and a food truck festival.  My son is starting a new soccer league which begins this weekend as well.  Here are five from this week:
Reading – I am currently reading Ruth Ware's newest book The Lying Game.  I enjoyed both of her previous books and I'm always up for a good suspense/thriller book.  I just started this one but hope it's good!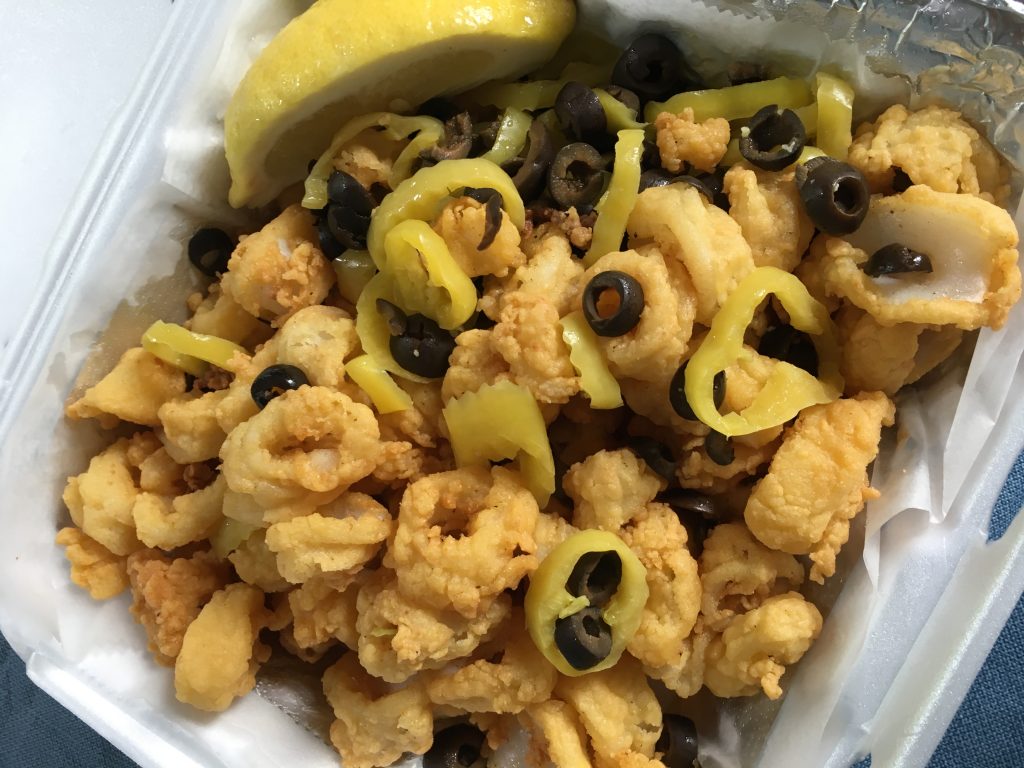 Labor Day Weekend – We made our final trip of the summer up to Rhode Island last weekend.  The weather was chilly but we still made a beach trip.  I couldn't enjoy myself more sitting on a beach chair with my book!  Plus, we had our requisite clam chowder, clam cakes and some fried calamari!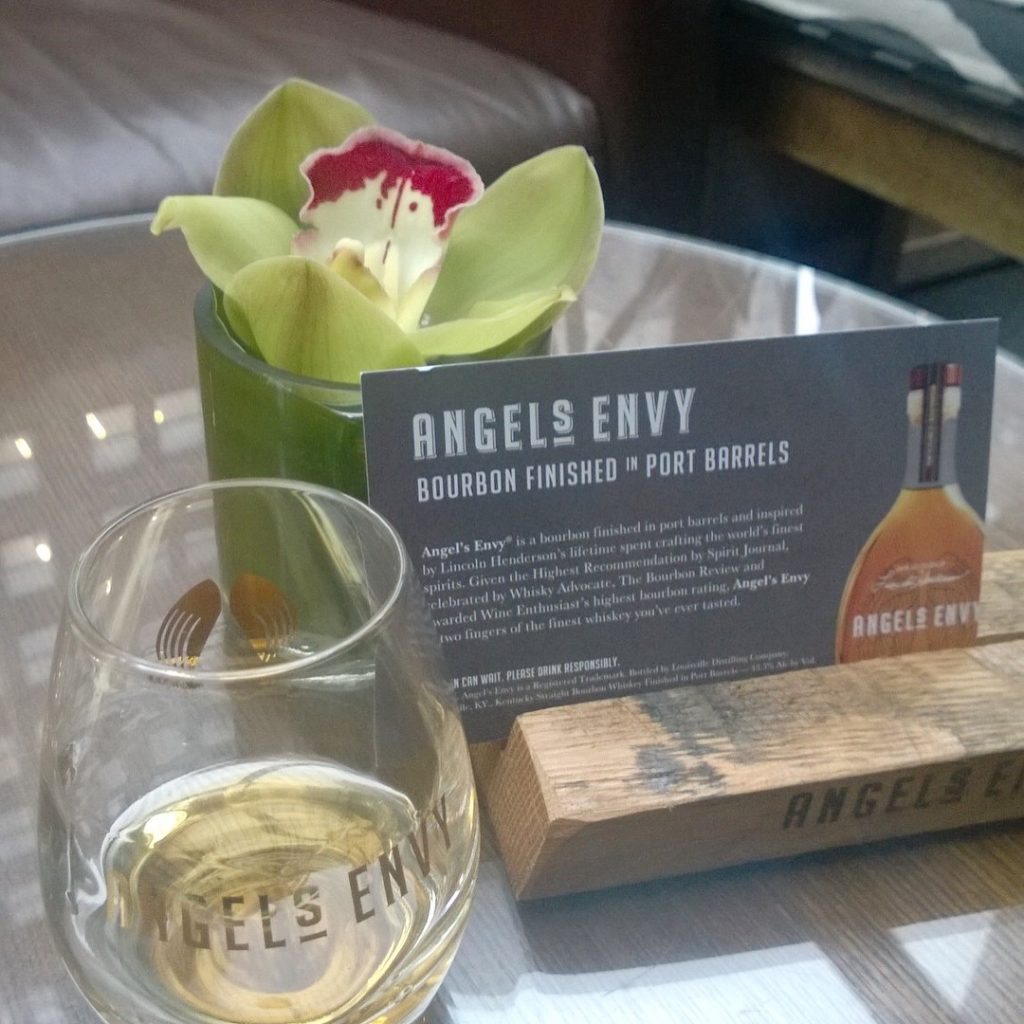 Collaboration – My husband attended his first event this week representing NY Foodie Family!  I was invited to an Angel's Envy bourbon tasting in NYC.  I'm not a bourbon drinker but my husband is.  Plus, it's much easier for him to get to the city on a weeknight.  So, he had a nice night out representing the blog.  He really does try to help out with the blog as much as he can, editing my posts, helping to take pictures and now, attending events solo!
Enjoying – being back on a schedule! With the kids back in school, it's nice to have routines again. I'm not going to lie, I also enjoy having some quiet time! I can actually get some work done and run errands in peace.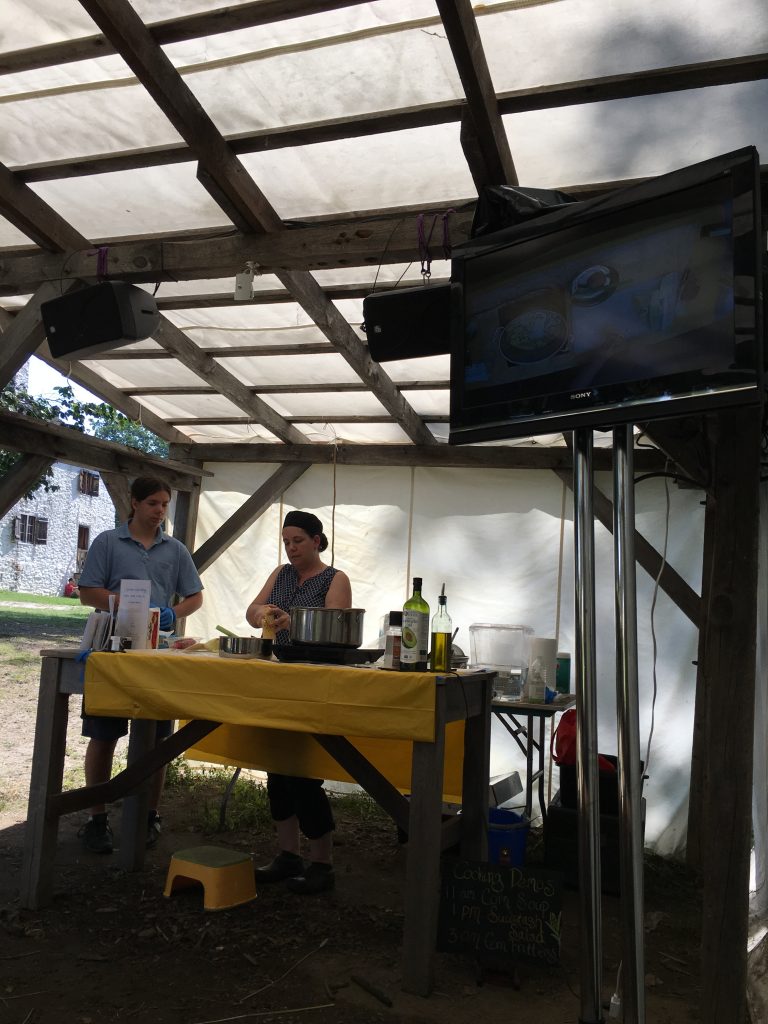 Family Time – Last Monday we attended Cornucopia, a local historical event celebrating all things corn.  We like to watch cooking demonstrations and we enjoyed seeing local chef Renee Kashuba make a corn soup.  We were able to sample it and I liked it so much that I plan to make it soon! We also walked through a corn maze, visited a mill where corn is ground, and my husband and son partook in a corn husking competition.
ICYMI this week on the blog: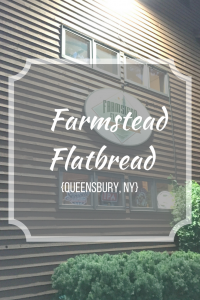 Monday I wrote about Farmstead Flatbread, a restaurant in the Lake George, NY region.
Wednesday I shared my September Currently and joined the monthly linkup.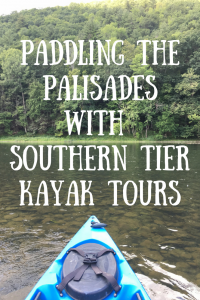 Thursday I wrote about our kayaking experience with Southern Tier Kayak Tours.
Linking up with Katie, Andrea and April!  Have a great weekend!